Workshop Calendar
All descriptions follow – BOOK 3 or 5 workshops and save!
3 Self-Practice Workshops – just £65 – Book Now
5 Self-Practice Workshops – just £100 – Book Now
**YOGA TEACHERS**
If you book a set of 3 or 5 self-practice workshops, your hours will count as CPD with Yoga Alliance Professionals UK

Welcome to the Gong Space – An Introduction to Gong Baths
26 February 3-5.00pm | £30 – Early Booking £25 (until 26.01) | Book Now

The Art of Cultivating a Self-Practice a series of workshops with Erika
Asana | 19 March 3-5.30pm | £30 – Early Booking £25 (until 19.02) | Book Now
Restorative Yoga | 02 April 3-5.30pm | £30 – Early Booking £25 (until 02.03) | Book Now
Say Balls to Stress | 14 May 3-5.00pm | £30 – Early Booking £25 (until 14.04) | Book Now
Beginner's Guide to Mindfulness | 04 June 3-5.00pm | £30 – Early Booking £25 (until 04.05) | Book Now
Meditation & Pranayama | 15 October 3-5.30pm | £30 – Early Booking £25 (until 15.09) | Book Now
Vinyasa Flow Sequencing: A Subtle Art
1 1/2 Day Workshop | 22 July 2.30- 5pm & 23 July 10.00-5pm | £120 – Early Booking £90 | Book Now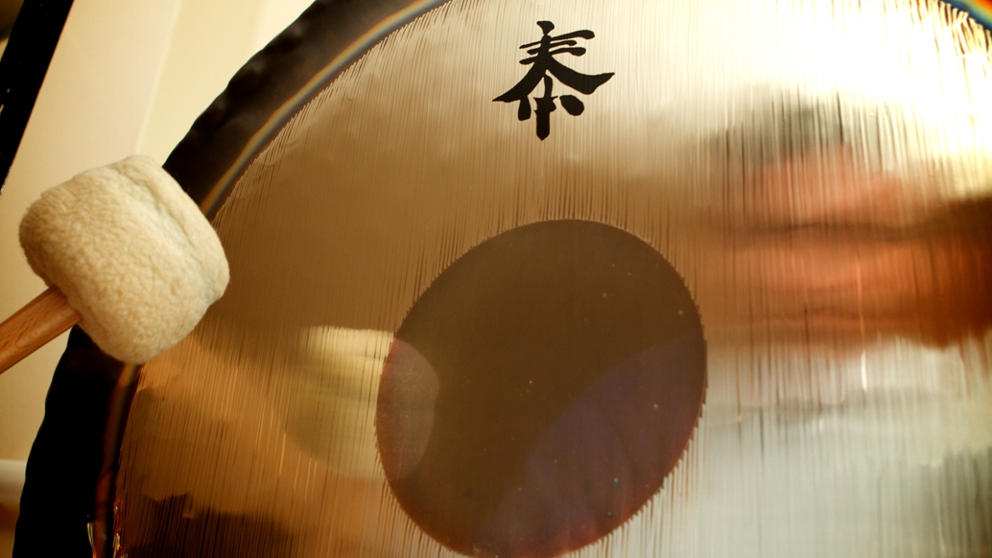 Welcome to the Gong Space
Sunday February 26th from 3 to 5:00pm | £30 – Early Booking £25 | Book Now
Join us for a 2 hour Gong workshop. The first part of the workshop will be interactive and will allow participants to understand more about the dynamics of a Gong bath and how sound healing works. The second part will allow you to be totally immersed in our sound bath where Patricia will blend the sounds of a number of instruments (Gong, singing bowls, shruti box, shamanic drum, the voice, bells, shakers, rattles, and chimes).
This workshop is the perfect way to learn about the gong space, and journey into its meditative world. It will offer an introduction to the gong and sound healing, followed by a guided meditation and a gong bath. A deeply relaxing Sunday afternoon.
Please contact Patricia or the studio if you suffer from a sound sensitive condition, epilepsy, are undergoing a major treatment, have a pacemaker, or are pregnant, before signing up for this workshop. Thank you.
Please note that we are unable to offer a refund on workshops. If you are unable to attend, you can transfer your space to someone of your choice. Please inform the studio in writing before the workshop.

The Art of Cultivating a Self-Practice
Would you like to develop a yoga self-practice or a meditation self-practice that you can take anywhere in the world with you? Do you find that you get on your mat and are struggling at inspiration not quite knowing how to put a sequence together? Do you find that despite your best intentions to tackle stress and make time for yourself, you lack the time and discipline to get on your mat for your yoga or meditation practice? Do you find that your body gets tenser as the week goes by and you are not quite sure how to unravel it? Then our self-practice workshop series are for you. Join us for one or for all. We will be addressing different aspects of what yoga and meditation can offer and ways of integrating them into busy urban lives efficiently. A few minutes a day will go a long way.
**You can save by booking 3 or 5 workshops for 2017. A block of 3 workshops is just £65 or get 5 for just £100.**
Asana
Sunday March 19th from 3 to 5:30pm | £30 – Early Booking £25 | Book Now
We will explore the physical moving part of our yoga practice in depth; how to structure it, what is most important, misconceptions about self-practice. Participants will be given a map, which they can use at home and adapt to their needs and requirements at the time of practice. We will address the purpose and benefits of our physical yoga self-practice and tailor asana sequences around this. This workshop is suitable for those who have been practicing yoga for at least 6 months. Limited to 14 spaces.
Restorative Yoga
Sunday April 2nd from 3 to 5:30 pm | £30 – Early Booking £25 | Book Now
Restorative yoga offers huge benefits for balancing the nervous system. We do not always want or need to choose a dynamic yoga practice. There are times when a restorative practice is much more indicated. A restorative practice can easily be cultivated in the comfort of one's own home and can truly offer a sanctuary of peace and insight in a busy day to day to life. We will learn and practice a few simple postures and how to put them together in a coherent and beneficial sequence to bring a deep state of relaxation and to release body tension. This module is suitable for all, regardless of experience. Limited to 10 spaces.
Say Balls to Stress
Sunday May 14th from 3-5:00 | £30 – Early Booking £25 | Book Now
We will look into fun and creative ways of releasing tension in the body, most of them only requiring a few minutes of your day and easy to integrate into your lifestyle. We will be using tennis and massage balls, blocks and integrating breathing techniques to support this deep myofascial release. The ultimate self-care workshop.
A Beginner's Guide to Mindfulness
Sunday June 4th 2016 from 3pm to 5pm | £30 – Early Booking £25 | Book Now
Mindfulness has become such a buzzword over recent years, but it is an integral part of any yoga practice. We will explore simple ways of bringing mindfulness into our daily lives whether you are a yoga practitioner or not. You do not need to be able to sit cross-legged to attend this workshop! All are welcome, regardless of experience.
Meditation & Pranayama
Sunday October 15th from 3pm to 5:30pm | £30 – Early Booking £25 | Book Now
This workshop is for anyone wanting to cultivate a meditation practice. Breathing techniques can be of great support to a meditation practice. You do not need to have a yoga practice to attend this workshop. Yoga practitioners are of course very welcome, as this workshop will help you deepen your practice on the mat. We will be exploring different meditation and breathing techniques, giving you material to explore at home and offering you a kick-start to a meditation self-practice.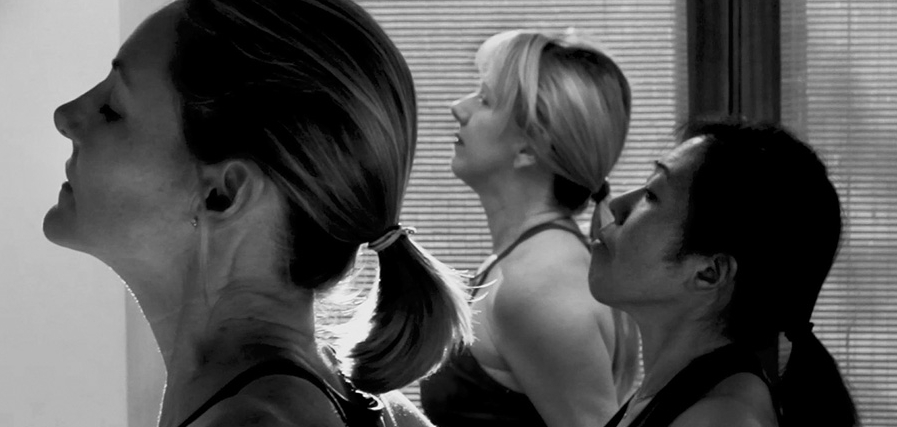 Vinyasa Flow Sequencing: A Subtle Art
Saturday 22 July 2.30-5pm & Sunday 23 July 10am-5pm| £120 – Early Booking £90
This workshop is dedicated to teachers and intermediate/advanced students who want to develop a deeper understanding of vinyasa flow sequencing. It is suitable for teachers who have recently qualified or are in their first couple years of teaching, for those coming from different traditions and wanting to develop an understanding of vinyasa flow or for those wishing to take a fresh look at their sequencing. The workshop is also suitable for students who have a confident self-practice and want to delve deeper into crafting more creative and maybe less repetitive sequences for themselves. If you have attended the previous self-practice series, you are also welcome to join this workshop.
This workshop counts as 9 CPD hours with Yoga Alliance UK
We will focus on:
The foundations of a class/practice
Theme building
Tempo of a class/practice
Structure of a class/practice
Spicing up our sun salutations
Coherent sequencing
The theory of counter-balancing
Integrating other practices (yin, restorative, meditation, pranayama)