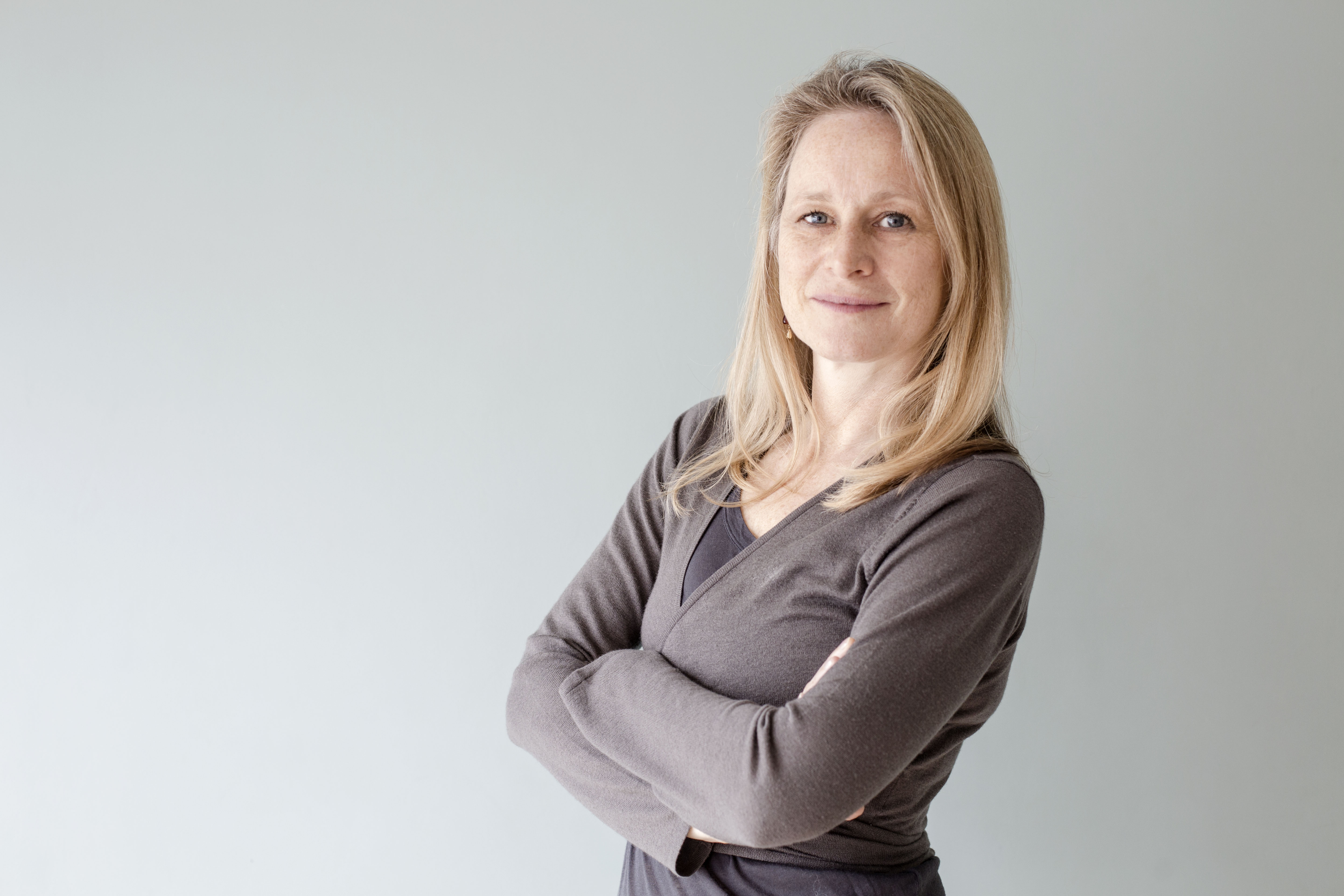 Erika Shapiro
Founder of Yogiyoga
Erika Shapiro is a Certified Senior Yoga Teacher with Yoga Alliance Professionals and teaches private, group and corporate yoga, as well as workshops. She spent 20 years in the corporate world, making a career change, after qualifying as an RYT500 Yoga instructor in 2010 with AOCY. She experienced the pressures of a demanding career first hand, juggling it with being a mother of two. Yoga became a sanctuary of peace and healing during those stressful times and helped her cope much better with external pressures. She believes that we all have the potential to transform both ourselves and our lives, and consequently our relationship with those around us. Erika thrives from seeing students grow, progress and flourish from the benefits they reap from their yoga practice.
Erika is also passionate about training teachers and teachers to be and offers CPD to further the development of existing yoga teachers, as well as one to one mentoring sessions.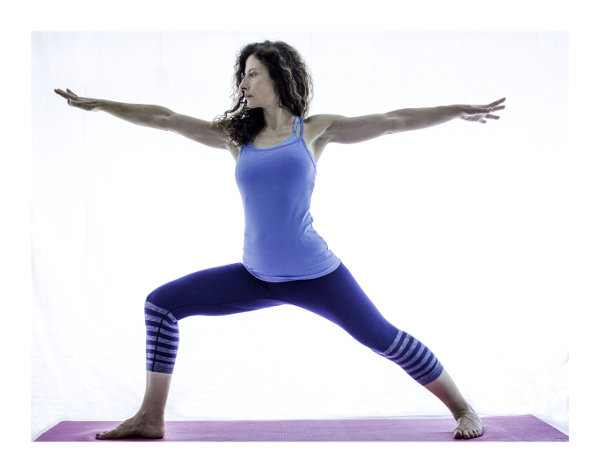 Youla Faita
Yoga Teacher
Youla started practicing in 2003. She has been a dedicated practitioner and student of Yoga ever since inspired by its healing and transformative effects. Her intention is to impart to her students the many benefits she has received through her practice on and off the mat and provide a non-dogmatic, non-judgmental space where they can develop and deepen their own practice. She teaches strong but accessible Vinyasa flow classes with emphasis on breath, alignment and creative sequencing. Youla is currently completing her advanced studies in Vinyasa Flow with Alessandra Pecorella.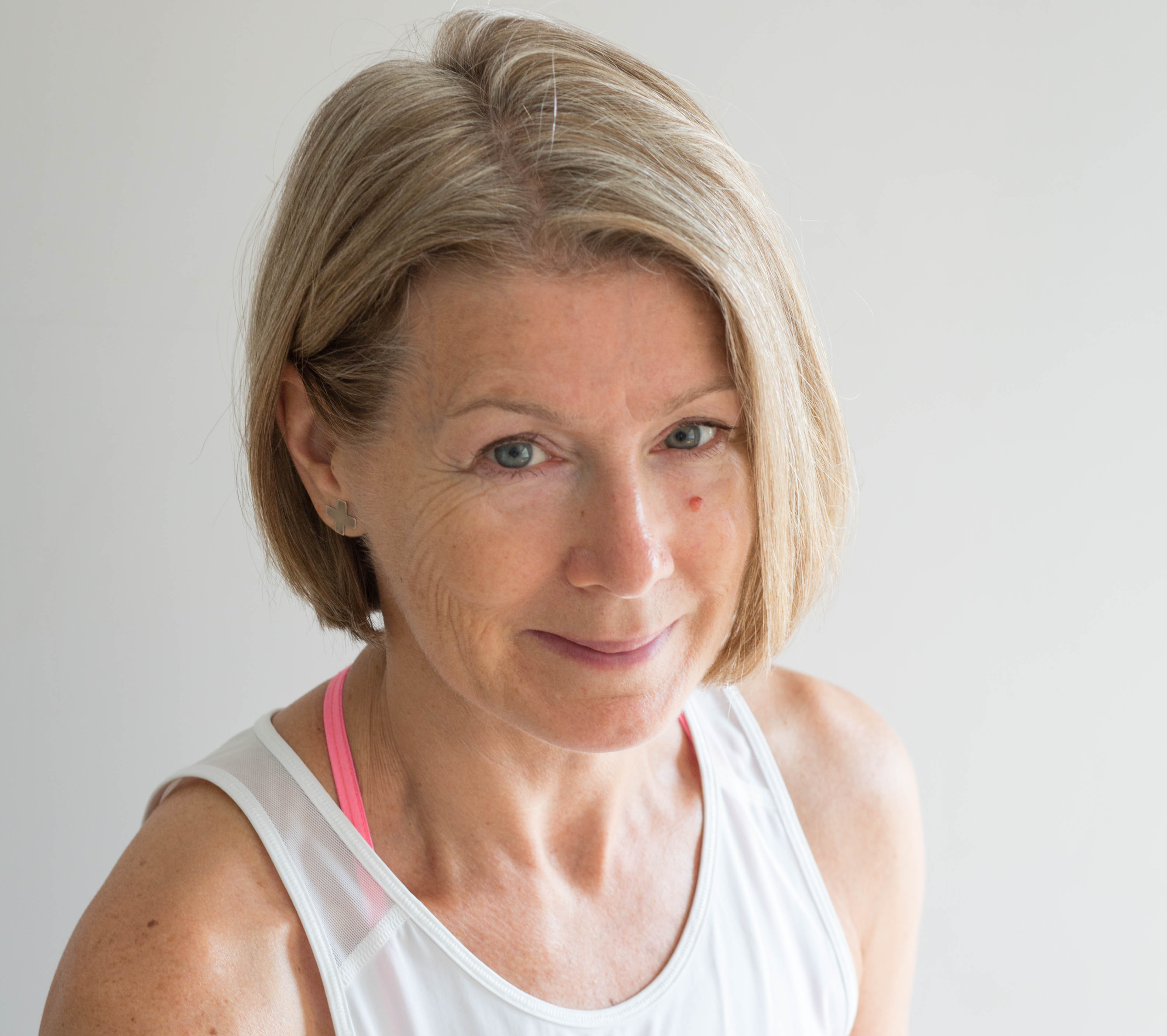 Debbie Payne
Yoga Teacher
Debbie's passion for yoga began in 2005 when she turned to yoga to help in the recovery and rehabilitation process of a back injury and started to discover and appreciate the deeper overall well-being benefits that yoga offers.
Debbie began teaching yoga in 2010 after completing her teaching diploma with Yogacampus (The Life Centre's teaching programme) and is a British Wheel of Yoga and Yoga Alliance accredited teacher. Prior to that she completed the BWY Foundation level 1. She has also trained in pregnancy yoga with Uma Dinsmore-Tali and Lisa White.
Debbie's study of yoga has been further enhanced and influenced by internationally renowned yoga teachers including Shiva Rea, Rod Stryker, Donna Farhi and Doug Keller (Yoga Therapy). And as the journey of yoga is a never ending one, her own journey and learning continues every day whether she is on or off the mat, in her teaching, from her students and from other inspirational yoga teachers.
Debbie teaches a mindful Hatha vinyasa style of yoga infused with creative flowing sequences that harmonise breath and movement to build strength, flexibility, steadiness and balance as well as deepening awareness in body and mind. She teaches with warmth and positive energy, along with a knowledge and passion to create a friendly, safe and supportive environment for her students to deepen their awareness and journey into self-enquiry. Debbie's classes are a joyful and playful exploration so that students feel healthier, stronger, lighter, energised and centred.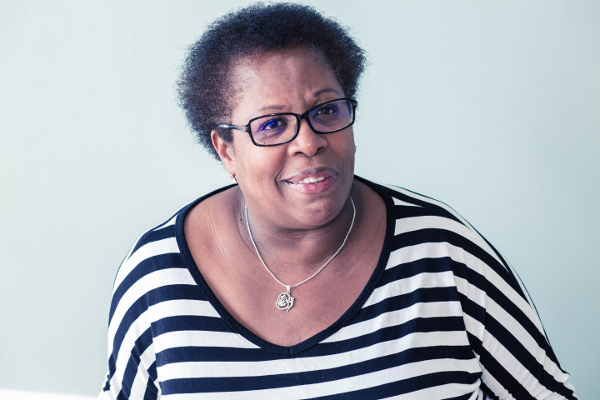 Janette Browne
Yoga Teacher
Janette began yoga as a teenager practicing at home from books and some popular TV programmes that were available at the time. Finding that a short practice could reduce anxiety & stress, build confidence and deliver a sense of well being were a revelation.
After many years studying alone, Iyengar yoga caught her attention due to its accuracy, focus on body alignment and a technical approach to stretching which Janette loved.
She was lucky enough to be accepted on the Introductory teacher training course in 1993 and after over 20 years of teaching, she is now an Intermediate Iyengar teacher.
Study and on-going training have continued through her years of teaching. Janette has studied with many of the UK's and India's senior teachers and been taught by both BKS and Geeta Iyengar in Europe and India.
Her focus is on helping people enhance their lives, support healing, promote health and gain freedom from pain on all levels including mental, emotional physical and spiritual.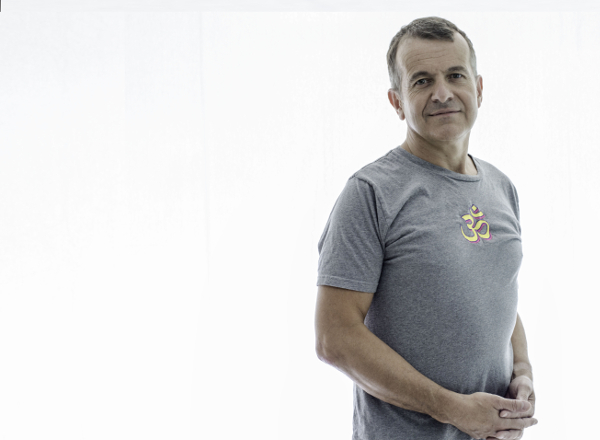 Yves Bouvy
Yoga Teacher
Yves is a classical musician who has been practising yoga for well over 20 years, and has been teaching Iyengar Yoga for the past 16 years. He has studied and continues to study with some of the most senior teachers here in the UK and in France, as well as attending masterclasses and conventions with world renowned teachers, such as Geeta Iyengar, Jawahar Bangera and Faeq Biria.
Yves was drawn initially by the quality of instruction he received from his Iyengar teacher, and felt at home with the precision, the progressive, safe and refined nature of the method which makes Iyengar Yoga the most practised form of yoga in the world. He aims to make his classes accessible yet challenging, whatever the previous experience of his students, so that it may benefit all, regardless of age, strength, flexibility, etc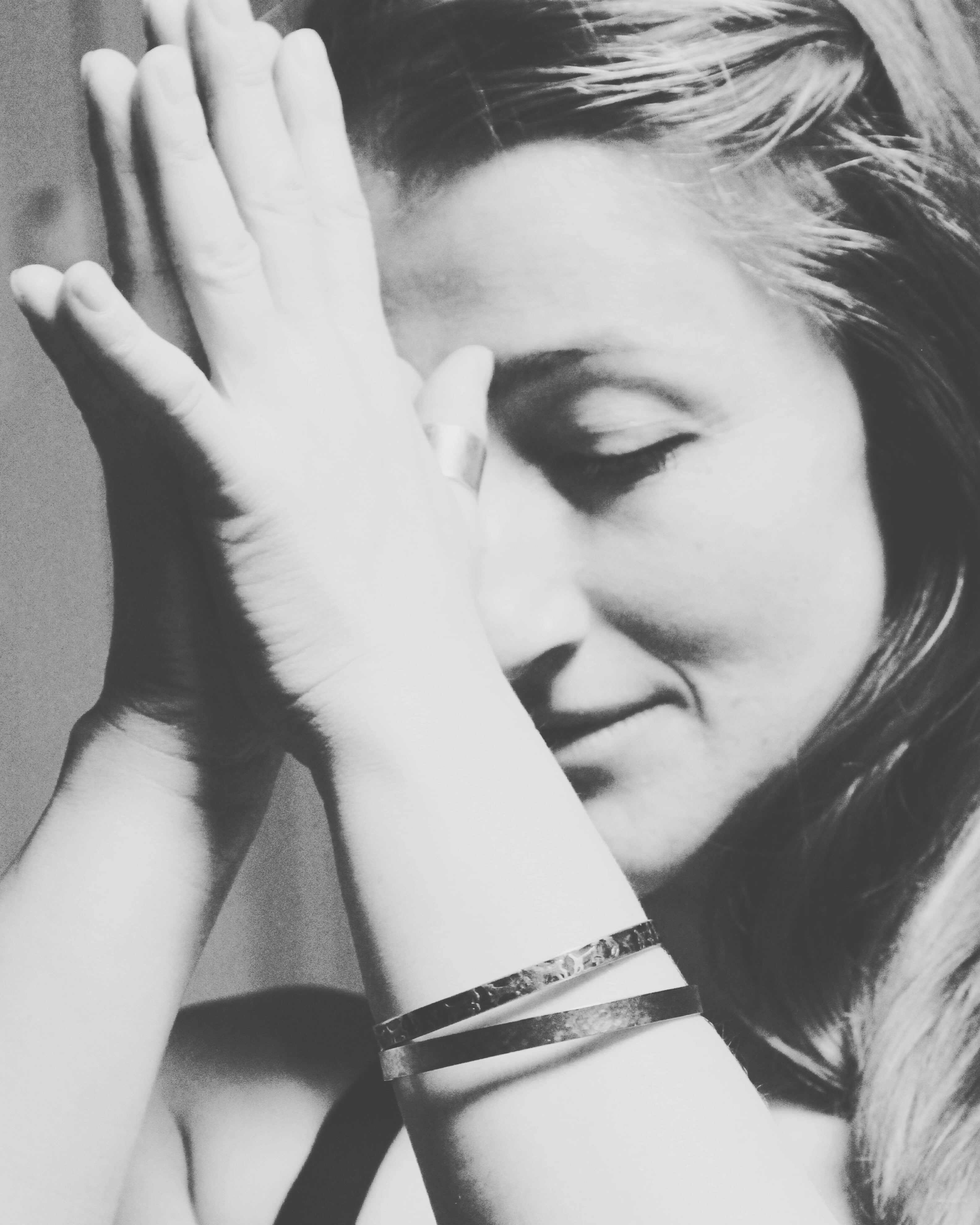 Ashka Zasada
Yoga Teacher
As a trained dancer, Ashka found solace in yoga's non competitive, non judgmental approach to practice. She has been practicing yoga for nearly a decade and trained with Yoga Campus London graduating with distinction. Ashka has been guiding and supporting students through their yoga journey for over 5 years and believes that with a right approach to practice each student can open up to the immense potential that lies within him creating a long lasting change.
In her challenging classes students explore in depth the prana/apana pattern of breathing and its energetic implications. Longer holds and full immersion in breath allow the students to build strength, flexibility and focus whilst finding physical, emotional and mental release creating stillness, openness and acceptance. Ashka encourages her students to explore their physical and emotional boundaries developing greater sense of self awareness.
Theresa Aldridge
Yoga Teacher
Theresa has been a student of yoga since 1999. The transformative effects of yoga had such a strong and positive impact on her life that she felt she wanted to share this with others and teach!
Theresa qualified as a British Wheel of Yoga teacher in 2012, training at Yogacampus in Islington. Theresa teaches Hatha yoga, a mindful and nurturing practice working on the physical postures (asanas) to develop strength and correcrt alignment, with a strong focus on breathing exercises (pranayama) to help to induce clarity of thought, tranquility and concentration. Theresa's classes also include meditation and relaxation to turn attention inward and help to calm the mind and reduce stress. Theresa qualified as a Restorative yoga teacher with Judith Hanson Lasater. Theresa's classes have a strong emphasis on awareness rather than just technique, and she helps guide students to discover their inner teacher. The classes are accessible to everyone.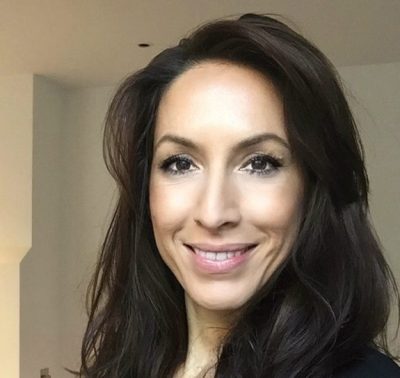 Luana Galoni
Yoga Teacher
Luana began her yoga journey in 2001. She felt a natural calling to yoga and integrated Ashtanga into her daily life. Luana felt blessed to experience the profound effects of yoga, which taught her that we can overcome obstacles and achieve balance by connecting with our inner power.This led her to India in 2012 where she undertook her 200hr teacher training in Ashtanga Vinyasa and Hatha Yoga with her teacher Lalit Kumar at the Himalaya Yoga Valley School.
Luana has studied with and been inspired by many renowned yoga teachers and is currently completing her 500hr teacher training in Vinyasa Flow with Alessandra Pecorella at the Aditya Yoga School.Through yoga Luana invites people to uncover the fullness and authenticity of who we are. Her classes are challenging and dynamic within a playful and supportive atmosphere. The classes use a focus on breath to heal and detoxify the body and mind.
Luana is also a Reiki Master and has helped many clients release deep seated emotional patterns, anxiety and post traumatic shock. Luana likes to weave elements of the healing teachings into her classes.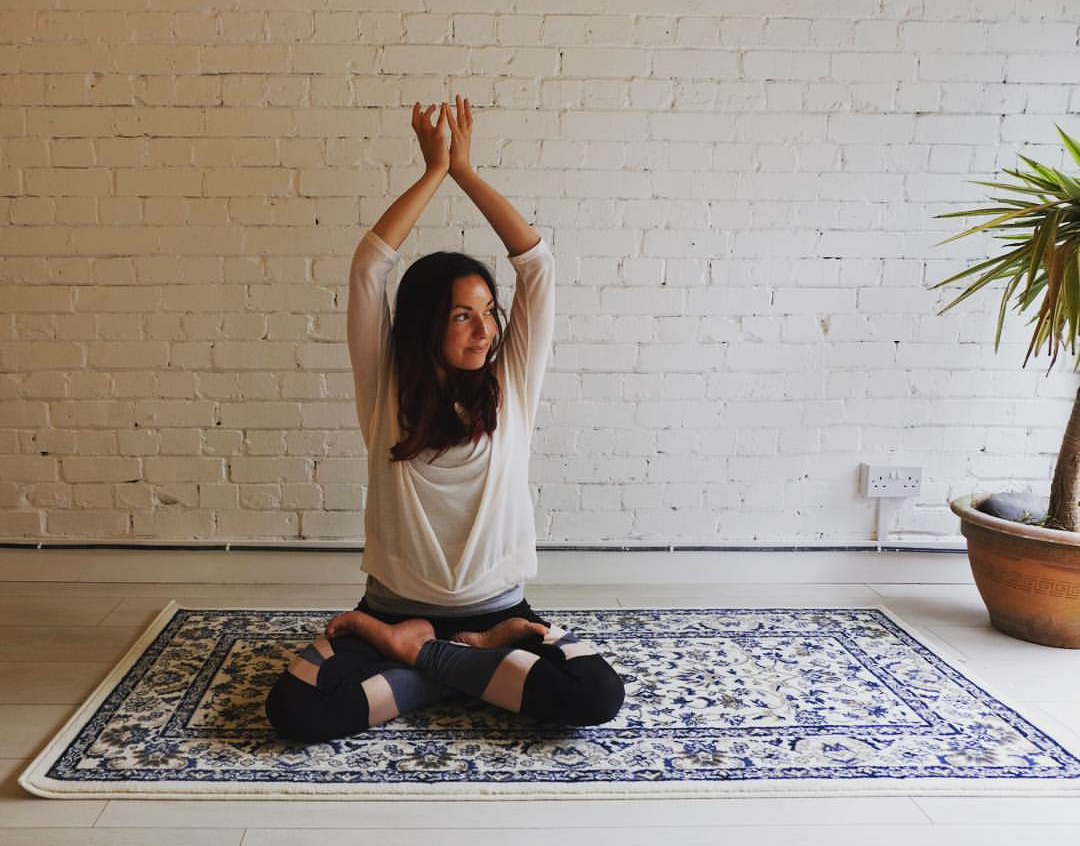 Clare Hudson
Yoga Teacher
Clare is a yoga (RYT 500) and meditation teacher based in the Earlsfield/ Wandsworth specialising in 1:1 and small group yoga and meditation sessions.
She first tried yoga in 2001, after practising gymnastics for six years. What started as a more physical and fitness orientated practice as a teenager, led her later on to explore yoga on a deeper level and develop a regular meditation practice.
Over the years, Claire has tried a variety of different styles of yoga including Sivananda, Ashtanga Vinyasa, and more restorative styles of yoga. She's also travelled to India multiple times over the last decade to practise and study yoga in Kerala, a Sivananda yoga ashram in Tamil Nadu and more recently, the holy town of Rishikesh, to complete her  500 hour Yoga Alliance accredited teacher training.
Clare is passionate about providing yoga sessions that allow you to find your own journey with yoga where you can explore who you are in the moment without judgment.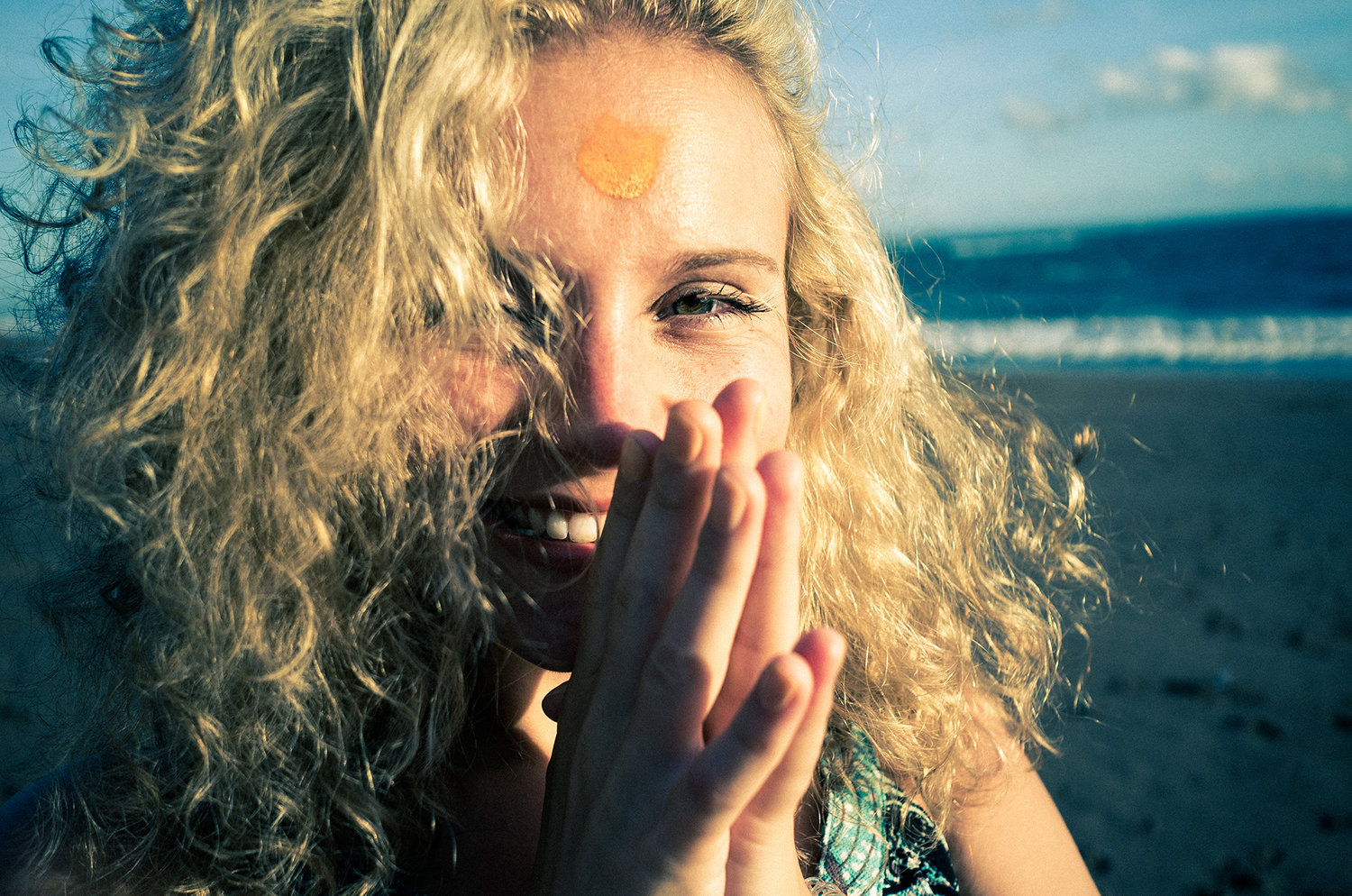 Francesca Abbott
Yoga Teacher
Francesca came to yoga from a dance background purely for the physical benefits. After some time it became clear that yoga was a new found passion, she loved how her body felt and soon realised there is a lot more to learn.
Francesca then developed a self practice whilst touring in dance shows and at home. Practicing extensively for a number of years in Ashtanga, Vinyasa, Yin and Rocket fed her curiosity and encouraged her to study more. In August 2016 she completed her 200 hours teacher training certification in Canggu, Bali with Santosha Yoga. This experience made her realise how drastically yoga has shaped her life. She then went on to complete 50 hours Rocket training under David Kyle, a student of Rocket founder Larry Schultz. Followed by 100 hour Yin with and 55 hours Mandala Vinyasa & Shamanism with Jamie Clarke and Dulce Aguilar (The Yoga People).
Now a full time teacher, Francesca aims to share her knowledge and inspire others to continually transform and grow as she does.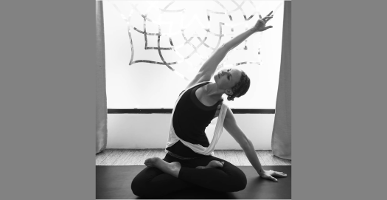 Claire Alexandra
Yoga Teacher
Claire Alexandra is a Hatha Yoga teacher focusing on alignment and free flow bringing inner awareness to your inner and outer mind and body connection. Claire teaches restorative yoga helping one to self heal and relax the deeper tissues of ones body while drawing attention to stillness by breath.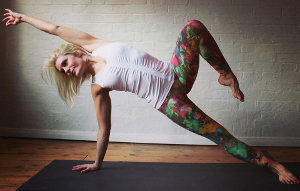 Kim Peacock
Yoga Teacher
Kim's passion for mindful movement started during her Performing Arts studies. Kim fell in love with Vinyasa Flow Yoga and Meditation in 2002 as a result of a deepening connection to herself and life as a whole. She discovered the benefits of Yoga to be physically, mentally and energetically immense, therefore inspiring her to study to become a Yoga Teacher with The Sivananda Yoga Vedanta Center, Bahamas in 2004. Kim have also studied with The Power Yoga Company London and continues her path as a student with various teachers from an array of traditions such as Vinyasa Flow, Hatha, Yin and Meditation. She teaches from her heart within a warm and compassionate space sharing her personal experience and passion for theraputic movement and mindfulness. Kim believe's Yoga and Meditation should be accessible to everyone and her aim is to support you to live a mindful life, with clarity, calm and deep connection. Her approach is fun, playful, challenging and calming all set to a backdrop of uplifting music.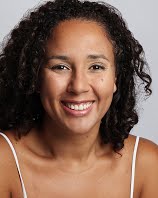 Kandy Rohmann
Yoga Teacher
Kandy teaches privately and runs group classes. Having spent years practicing, learning and, ultimately, teaching yoga; she has also spent many years in the corporate world. This experience helps to balance her teaching as she understands the pressures and demands of modern Western life. She is incredibly passionate about yoga and truly appreciates the balance that yoga and holistic therapy can bring to mind, body and soul. Qualifications: 200 Hour RYT Yoga Alliance certified for Hatha Yoga, Pregnancy Yoga Teacher Training with Tri-Yoga and First Aid qualified.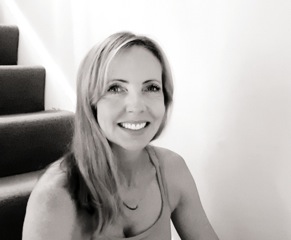 Helen Skellett
Yoga Teacher
Helen's interest in yoga stems from early training as a ballerina where she trained at Arts Educational School, Central School of Ballet, The Royal Academy of Dance and performed with the English National Ballet. It is this love of movement to music, connecting the body and mind, which led her to becoming a dedicated yoga teacher.
By committing to continued learning – attending yoga classes, studying anatomy, philosophy, meditation and mindfulness – the knowledge she has acquired has given her the inspiration to live her life well. Yoga brings a calm awareness that can have a profound effect on our health and everyday life by simply coming to the mat and linking movement with the breath.
She trained to become a certified Vinyasa Flow yoga teacher with Yoga London.
Yogiyoga Meditation Teacher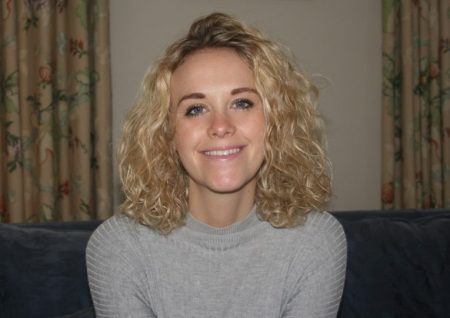 Alexandra Taylor
Meditation Teacher
Cognitive Hypnotherapist and Transformational Coach
Dip CBH. GHR (Reg) CNHC (Reg)
Meditation found me by chance when I was struggling as a teenager. It lifted a dark cloud from over my eyes and has continued to better my life in so many ways ever since. Meditation has allowed me to tune inwards to connect and find presence through loving kindness and this is what I wish to share with you each week.
My classes explore various traditions and techniques including conscious breathing, affirmations, mindfulness, relaxation therapy, visualisations and chakra clearing. Each week is centred around a theme which will prepare you for a calm, productive and joyful day ahead. So rise, take the time to live your life with intention by beginning your day with a morning meditation.
As a Cognitive Hypnotherapist and Transformational Coach, I work with you to uncover your true values, your purpose in life and help you to fall deeply in love with yourself and this world. I draw upon many therapeutic traditions, including Meditation, Mindfulness, CBT and Presence Intelligence. The space that I hold for you is a safe, trusting, nurturing and holistic place. I will be there to guide you at each step of the journey. You're not broken, alone or fatally flawed, but taking the time to work through your thoughts, feelings and connections is one of the greatest gifts you can give to yourself.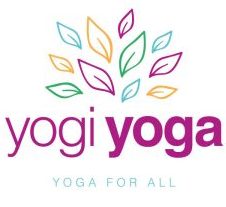 Yoga and Pilates in Wandsworth SW18.