Our Story
Yogiyoga founder Erika Shapiro qualified as a yoga teacher in 2010 and has taught ever since mainly in the local community. The opening of a studio is a dream come true. It came in the form of a former newsagent run by the Patel family for nearly 25 years, which has been converted into a boutique yoga and pilates studio.
Erika spent many years working in the City and as much as she feels gratitude for what the city gave her, she did often feel trapped and could not really see a way out or a future that was other. After training as a yoga teacher and making changes to her life and lifestyle, things started to shift and she carved herself a different future, that she never would have imagined possible in prior years.
Yogiyoga stems from real passion and a sense of a true calling. The wish is that this yoga space will offer a sanctuary of peace to the local community and that it will be a space, that relieves clients of the stress and pressures of daily life, at the same time creating and cementing more community, a place where people can meet and connect through the beautiful practice that is yoga.
Yoga is such a rich practice and philosophy, that can be truly life-changing in terms of wellbeing, health and personal development. Yogiyoga is dedicated to providing the best that yoga has to offer through it's dedicated and carefully selected team of qualified teachers. Our desire is to offer a broad range of yoga classes to welcome all abilities and levels.
We are passionate about intelligent movement and supporting our clients live and move in a healthy body. As such, we also offer Pilates, meditation and practices that we feel will benefit our clients and support their wellbeing.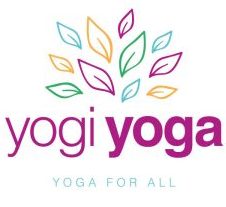 Yoga and Pilates in Wandsworth SW18.
58c Allfarthing Lane Wandsworth SW18 2AJ
If you would like to get in touch, the best way to contact us is via email or via the contact form on our website. We will reply to your enquiry promptly.