Terms and Conditions
Cancellation Policy
Payment for all group classes must be received prior to the scheduled class time and date to ensure your space. Late cancellations (within 3 hours of the session) cannot be refunded.
Please note that we are unable to respond to emails or phone calls to request exceptions to this rule, barring those made due to medical necessity. A doctor's note will be required. Cancellations prior to 3 hours will be credited towards a future class of similar cost.
For those on an unlimited class membership or pass (whether peak or off-peak), a £5 penalty will be incurred for bookings that are not cancelled within the 3-hour cancellation notice period. No exceptions can be made. All class fees are non-refundable.
Private Tuition
We have a 24-hour cancellation policy for all private tuition. Cancellations prior to 24 hours will result in a credit towards a future private class. Cancellations within 24 hours will not be refunded with the exception of those made due to medical necessity. A doctor's note will be required.
Schedule
Yogiyoga reserves the right to change the schedule or cancel classes where necessary. Yogiyoga reserves the right to run reduced schedules during holiday periods and to fully close the studio over and around public holidays. This will not result in any form of refund.
Liability Release
By joining our classes, you confirm that you are physically fit for your Yoga/Pilates class. You also agree to inform your instructor of any medical conditions, injuries or medication you are taking or any changes to your health, that could adversely affect your practice, or any other participants in the class.
Please do notify your teacher if you are pregnant or have recently delivered a baby. Not all classes are suitable for the prenatal and postnatal period, so please enquire with the studio to make sure your class is appropriate.
Yogiyoga does not accept liability for any injury to self or for any loss of personal property.
Children Attending Classes
Children over the age of 12 are welcome to attend classes at yogiyoga, but must be accompanied by a supervising adult at all times. Children under the age of 12 and over the ages of 5 are welcome to join our kid's yoga courses, as and when they are scheduled.
Class Passes
Drop-in classes are valid for a 1 month only and cannot be extended. 5 class passes are valid for 1 or 3 months from the date of purchase, depending on the package you purchase and as stated on our website. They can be extended for one extra month for a £10 admin fee.  10 class passes are valid for 4 months from the date of purchase. They can be extended for one extra month for a £10 admin fee. We do not offer extensions on special offers or promotions. No exceptions can be made, except in the case of a medical condition. A doctor's note will be required.
No partial refund can be made for unused classes. All class passes are nominal and belong to the client and are non-transferable. You can however add a family member or friend to your account and book on their behalf.  All class fees are non-refundable.
Please do not email or call to request exceptions to these terms and conditions.
Memberships
Peak and off-peak memberships require a minimum membership of 3 months. Payment will be taken from the card used to make the initial payment monthly.  If you wish to cancel your membership, 30 days notice in writing is required. Otherwise, your membership will continue for 12 months from the purchase date and be automatically renewed at the end of this period.  Off-peak times are Monday to Friday 9am to 5pm. Please note that our cancellation policy applies to our memberships.
Introductory Offer
The introductory offer is valid for any new client to yogiyoga. It cannot be combined with any other special offers and is non-transferable. The pass is valid for 30 consecutive days from your first visit. The first visit must be taken within 2 weeks of purchasing the pass. No partial refunds will be given for all/part of any introductory offer. Please note that the 3 hour cancellation policy applies to this pass and any booking not cancelled within that time frame will incur a £5 penalty. No exceptions can be made.
Return/Refund Policy
We do not offer refunds for prepaid classes. If you are unable to make a group class and cancel within the 3 hour cancellation window, you will receive a credit towards a future class based on availability and similar cost. For private tuition, your cancellation notice is 24 hours. Any cancellation within that window will result in a credit towards a future class based on availability. No refunds will be offered for prepaid group classes or private classes.
Workshops
Workshops can't be cancelled or refunded, but you are welcome to pass your space on to a person of your choice if you are unable to attend. Please inform the studio of the name change with at least 24 hours notice.
Purchase Policy
By clicking "Place Order" you confirm you have read and accepted our terms and conditions.
Privacy Policy
Your personally identifiable information is kept secure. Only authorised employees, agents and contractors (who have agreed to keep information secure and confidential) have access to this information. All emails and newsletters from our site allow you to opt out of further mailings.
Terms and conditions
Information published on this website is provided for the use of its visitors and you are advised that, although care has been taken to ensure technical and factual accuracy, some errors may occur. No guarantee is given of the accuracy or completeness of information on these pages. Please be aware that yogiyoga may alter the information on its website from time to time. Yogiyoga shall have no liability arising from the use by any party of the information on this website. Yogiyoga does not warrant the information on this website in any way and, in particular, no warranty is given that the website or its contents or hypertext links are virus free or uncontaminated. You are advised to make your own virus checks and to implement your own precautions in this respect. Yogiyoga excludes all liability for contamination or damage caused by any virus or electronic transmission.
You may use the yogiyoga website for personal and lawful use and in accordance with these terms. You are not allowed to copy or use any material from the site for commercial purpose. Yogiyoga is a registered trademark and all trademarks and logos are owned by yogiyoga and no part of them will be used without prior written consent.
yogiyoga Ltd
Company Registration Number: 10254254
Place of Registration: London, UK
Registered Address: 58 C, Allfarthing Lane – SW182AJ London – United Kingdom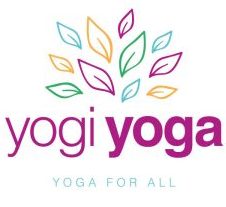 Yoga and Pilates in Wandsworth SW17.