Class Schedule & Bookings
If you are experiencing any difficulties booking online, please contact the studio by email on info@yogiyoga.co.uk, we may be able to offer some assistance.
Yogiyoga Code of Conduct
Please arrive punctually for your class. If you arrive late, you may not be allowed into class, as it may be disruptive to others. Your space may also be allocated to someone else on our waiting list.
Yogiyoga is a calm and still space. Please be mindful of others when entering the studio space.
Out of consideration for the next yogi/pilates student, mats are to be wiped after practice with spray and cloths provided. Thank you!
Yogiyoga is a mobile free zone. Please switch all mobile phones off to avoid disruption to others.
Please be mindful of your personal hygiene and the impact a lack of hygiene may have on others.
Our code of conduct and terms and conditions have been carefully designed to provide the best level of service and consideration for our customers and teachers and are there for a reason, to help us provide a calm and peaceful space for our growing business.
We promise to listen with respect to any reasonable requests and give them our full consideration. We will strive to answer queries and deal with any problems promptly, although this may not always be possible.
We respectfully ask that any dissatisfactions are directed to ourselves rather than discussed with other members, this helps us to maintain a mindful and happy studio!
Teachers in Training
Yogiyoga supports the growth and development of teachers in training. If you are a teacher in training and need to observe a class as part of your training, you are welcome to join. Please sign up and book your space on our website, as if you were attending the class. It will be up to the teacher running the class to decide whether they prefer for you to participate or observe.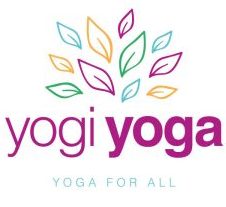 Yoga and Pilates in Wandsworth SW18.
58c Allfarthing Lane Wandsworth SW18 2AJ