Yoga and Pilates Retreats
Take a look at this exciting video story of our
2019 Yogiyoga Yoga & Pilates Retreat in Morocco
Video story credit: Lia Faucounau
New Retreat Dates Announced!
We are very excited to announce the details of our second yoga and pilates retreat in Morocco at the gorgeous Tigmi located at the foot of the Atlas Mountains.
2020 Retreat Dates:
21st-28th November 2020
The Vision
To create a retreat for our community where individuals can come to step out of their routines (and obligations that go with them) deepen their practice, release stress, cultivate new self-care routines and bask in a slower pace in life. All while being looked after by attentive but discreet staff, being fed nutritious and delicious meals from locally produced resources, lounging in the sunshine during the day, eating under the stars, listening to nothing but the sound of silence…
The Location
Tucked away from the hubbub of Marrakech on the outskirts of a traditional Moroccan Berber village, you'll find Tigmi – a retreat hotel that will redefine your idea of relaxation.
The Venue
Tigmi is no ordinary hotel. Meandering corridors and courtyard paths lead to twenty-four authentically-furnished, comfortable rooms. You'll enjoy plunge pools, secret terraces, charming gardens and a myriad of quiet corners in which to relax, read and recharge. Tigmi has a spa with hammam and treatments, as well as 2 fully equipped yoga/pilates studios, one indoor and one outdoor. There are 2 pools, the large one being heated to 25 degrees.
After sunset, enjoy traditional Moroccan cuisine and a glass of wine, with the snow-capped Atlas Mountains and distant lights of Marrakech as your backdrop. Many of the guests enjoy visiting the Atlas Mountains or the Souks in Marrakech. And many more enjoy the novelty of doing absolutely nothing. 
The Region
The joy of the Marrakech region lies in its diversity. You'll revel in the colourful rush of the city souks, be inspired by the breath-taking views of the Atlas Mountains, and moved by the gentle and warm hospitality of the Berber people. Here is an area influenced by east and west, by Africa and Europe. Marrakech is two pulsating cities in one – where modern culture sits just the other side of 11th Century walls. All this endearing commotion is surrounded by quiet Berber villages.
If you exhaust the city's fountains, palaces, and mosques, head south to the Atlas Mountains. Here, snow-capped summits perch high above wild river bases, protecting Marrakech from the searing climatic extremities of the Sahara Desert.
The Yoga
Tigmi offers 2 fully equipped studios, the first one indoors with air conditioning and heating and the second one outdoors on the rooftop. Yoga will be taught by by Erika Shapiro, founder of yogiyoga and a registered Senior Yoga teacher with Yoga Alliance UK. To learn more about Erika please see her full story here.
The Pilates
Pilates will be led by Clarisse Roud. Clarisse trained as a teacher in London (UK) and New York (USA). She is a certified Pilates Mat I and Mat II Instructor by the Pilates Academy International within Pilates on Fifth in New York. To learn more about Clarisse please see her full story here.
The Spa
Perhaps a hectic day trip to Marrakech has left you flustered and dusted. Or maybe you're simply in the mood to treat yourself. Either way, Tigmi's relaxing and revitalising spa is just for you.
A visit to the hammam (public bathhouse) is a Moroccan tradition, and you may notice signs for the hammams within the medina of Marrakech.  Tigmi's hammam pool and steam bath is for guests only, giving you the space and also privacy in which to relax.
Our resident beauty therapist will also be on hand to provide a range of exfoliation and massage treatments using authentic Moroccan skincare products that contain indigenous herbs, fruits and oils.
The Excursion
On Wednesday November 25th, we will be visiting Imlil in the high Atlas Mountains, a popular destination with hikers. We will be led by a hiking guide and walk through the beautiful mountainous area, from which we will be able to observe breath taking scenery. The excursion will be inclusive of guide and a picnic lunch in nature. Do bring some cash in case you want to buy drinks, do some shopping on the way or kindly tip drivers and guides.
The Food
Breakfast will be served from 7:00-8:00am.
A buffet lunch will be available at 1:15 after a busy morning of yoga and Pilates.
Evenings will allow you to savour a 3 course Moroccan meal.
All food is vegetarian. Please do let us know of any food intolerances ahead of your travel.
Details
What's Included: 
Breakfast (Sunday through Saturday)
Full buffet lunch (Saturday through Friday except Wednesday)
Sit down evening 3 course meal (vegetarian)* (daily)
Morning and Evening yoga session 9:30-11am (Sunday through Friday, except for Wednesday when there are no classes) and 6:30-7:45 pm (Saturday through Friday, except for Wednesday when there are no classes). 
2 Pilates classes daily: 8-9am and 12-1pm (Sunday through Friday, except Wednesday when there are no classes)
Accommodation in a double/twin, single room or suite as confirmed at bookings
**Please notify us of any dietary restrictions or requests when booking**
Wednesday full day excursion to Izmil (picnic lunch included) – from 8:00am – 6:00pm
What's Not Included: 
Flights
Transfers to/from the airport (we can help to arrange these)
Soft drinks or alcoholic drinks
Treatments
Anything not expressly stated above
Travel: 
The nearest airport is Marrakesh Menara Airport, about a 30-40 minute transfer.
Transfers: 
From Marrakesh Menara Airport to Tigmi approximately DRH 250 (+/- £25).
Arrival/Departure: 
From 13.00 on day one / by 12.00 on the final day.
Optional Additions:
Spa Treatments
Massage
Visits to Marrakesh or surrounding areas
 Investment
Single room: £1299
Double room share: £999 per person based on two people sharing
We have a limited number of suites available on demand. Please email info@yogiyoga.co.uk to check availability.
Single suite: £1525
Double suite: £1149 per person based on two people sharing
Early Bird Booking
Book before February 29th 2020 and save £75.
A non-refundable deposit of £350 needs to be paid upon booking, with the outstanding amount to be paid 90 days before the start of the retreat. 
***YOGA TEACHER SPECIAL*** Yogiyoga has a limited number of discounted subsidised spaces on this retreat for yoga teachers. We would like to offer these spaces to yoga teachers who might otherwise not be able to afford a retreat of this type. If interested, please email us for further information on terms and application process.
Feedback on Past Retreats
The retreat delivered much more than I had expected. I definitely appreciated sharing the human experience with the group for yoga and other activities.
I really appreciated the combination between the energising yoga in the morning the the yin yoga, which is very restorative. Jointly, they create the perfect balance to this retreat.
Classes were put together with thought and balance so the week fit together really well. Food was fantastic.
Delivered great classes – contrasting styles, informative and enjoyable and came away with tools I can use.
Who is the retreat catered for?
The retreat caters to all levels, but some yoga and pilates experience is recommended. We welcome all ages and physical abilities and can help you modify your practice if needed. If you do have injuries or a medical condition do check with your GP or a consultant that a daily yoga practice for an entire week is suitable. The classes will be in English, but Erika and Clarisse do speak other languages so do get in touch if you want to see if we can help.
I have never done yoga or pilates. Can I come on the retreat?
You are welcome to join us. We would however advise that you take a few beginner classes before coming so that your body gets used to the practice and you learn some of the basic postures. Your body might be grateful to you for gently introducing it to yoga and Pilates. 6 consecutive days of practice could otherwise feel quite intense.
Do I need to attend all sessions?
Our retreat is a yoga and pilates holiday. We would like you to get the most out of it and return to your day-to-day life refreshed, feeling healthy and energised. This might mean that you won't want to attend all the yoga and pilates sessions and instead take a day off and go on a little day trip. The yoga and pilates are available to you but you do not need to attend every single session.
Why 3 hours of yoga a day?
We want to offer you the opportunity to grow in your practice and to ask the questions that you can't always ask in a normal class. The morning practice will be energising to set you for the day. The evening sessions will be calming and soothing and will prepare you for a good night's sleep. But ultimately this is a yoga and Pilates holiday, not a boot camp, so do feel free to practice as is best and most nurturing for you and your energy levels. We would also encourage you to ask questions and get the most out of your holiday. You will be more immersed in your practice than you may able to be in your day to day life and it can be an opportunity for you to delve deeper into the practice with the support of your teachers.
Terms and Conditions
We require a deposit of £350 at the time of booking. In the case of a cancellation, there will be no refund of the deposit amount. The remaining amount will need to be paid 90 days before departure and will not be refunded in case of cancellation. It will automatically be debited from the same card you used to make the initial deposit payment, unless you notify us that you are planning to cancel your booking. If we do not receive full payment by the required time, we will deem that you are not joining us and will reserve the right to fill your space with another participant.
By joining our yoga and Pilates retreat and our yoga and Pilates classes, you confirm that you are physically fit for this retreat and that you will notify your yoga or Pilates instructor if your medical condition changes. You also confirm that you have informed your yoga or Pilates instructor of any medical conditions, injuries or medication you are taking, that could affect your practice or that could affect other participants in the class. Please do also let us know if you are pregnant, before booking the retreat, as parts of it may not be suitable.
We recommend that you take out travel insurance as we, or Tigmi are not liable for any injury to self or loss of personal property during the course of your stay or when travelling to and from the retreat. It is your responsibility to keep all your belongings safe at all times and to make sure that you are adequately covered for your trip. Please refer to the Tigmi website and read their terms and conditions to make sure that you have adequate travel insurance to cover your trip and your stay.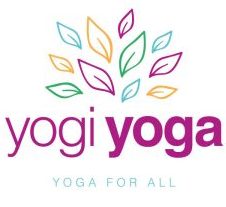 Yoga and Pilates in Wandsworth SW18.
58c Allfarthing Lane Wandsworth SW18 2AJ
If you would like to get in touch, the best way to contact us is via email or via the contact form on our website. We will reply to your enquiry promptly.