As I scroll through social media for images to like and people to connect with, the yoga accounts seem to be dominated by images of handstands and forearm balances. As much as some of these can be very impressive, especially when practiced on cliff edges or in beautiful beach settings, I can't avoid wondering what has happened to the practice of yoga.
I have been teaching for a number of years in my local community amongst others and the number of students I encounter who can attempt a full handstand or forearm balance are a minority. Yoga however as a practice, is accessible to all, irrespective of fitness level, age or mobility.
Recently, in my personal practice and in my teaching, I have been encouraging a deeper journey through the simpler postures that we take for granted, such as down dog or mountain pose. Yoga is a practice that offers so much depth and endless possibilities to explore. Even after having practiced for decades, one can still discover newness in some of the postures that we can tend to just bypass. What we want is a well rounded practice that encompasses all and on certain days that might translate into a very subdued practice. On others, it may feel more energised.
There certainly is something empowering to mastering postures that when we started to practice seemed unattainable. There is something in that "aha" moment when we grasp a pose or manage to slide or float into it. It also will generally mean that the body is gaining strength and flexibility, two fundamental aspects of our yoga practice. But is this quest for achievement the path to happiness?
In our modern western societies, we tend to lead busy lives, full of goals and milestones we need to achieve and work towards, but we lack stillness. One might even say, we avoid stillness. It seems that it is much more socially interesting to say: "I am sooooo busy", rather than "I have had a peaceful week". But does this goal seeking, this target driven life pace bring us true and profound happiness? I can't help feeling that this constant desire to achieve and strive towards "the perfect inversion on a cliff edge" is only a perpetration of the patterns that we already practice in day to day life. Is yoga not a tool for us to find a more profound sense to our lives, rather than just a repetition of the same? Where in our practice, do we have the most profound experiences?
The depth of the practice lies in the stillness of it. It is when we lie in savasana or when we sit in meditation that the power of the practice comes flooding in and opens the gates to a more profound experience of our yoga practice. It is in savasana, that feelings such as peace, gratitude, universal love, abundance can come flooding in with such power, their source a mystery to us when we experience them at first. It is only in stillness that we can connect to our deepest and truest self and access the boundless offering of yoga.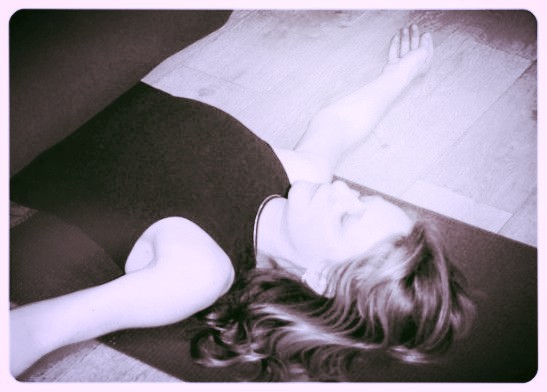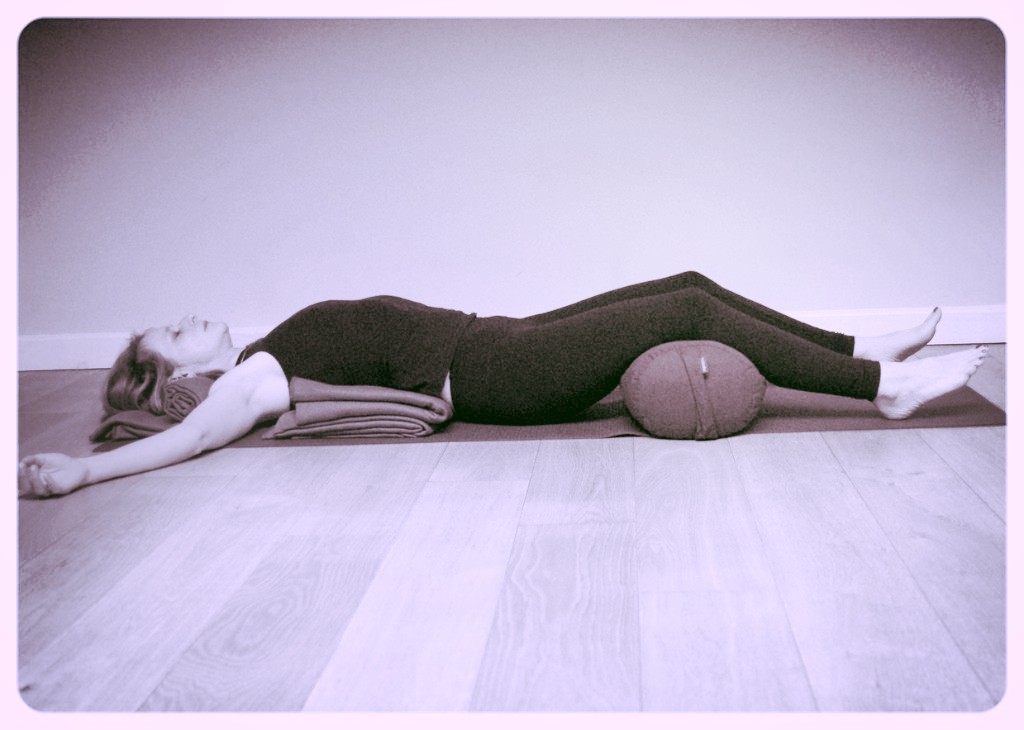 'Savasana is being without was, being without will be. It is being without anyone who is' – BKS Iyengar