Oct
5
Sat
The Balance of Steadiness and Ease in our Practice with Debbie Payne
Oct 5 @ 2:00 pm – 4:00 pm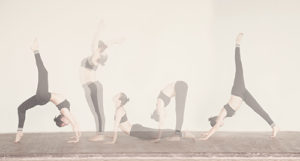 Join Debbie for an afternoon of yoga philosophy and movement through the yoga sutras. The Yoga Sutras by the sage Patanjali is one of the most well-known and widely read classical texts on yogic philosophy and life. Patanjali sets out a very practical 8 step path to purifying the body and mind with the goal of cultivating a quiet steady mind, eventually leading to a sense of calm and wholeness.
Asana is steadiness and comfort Sthira sukham asanam (Yoga Sutra II.46) In this workshop we will take a practical look at the verses that specifically inform our asana practice, breaking them down in terms of meaning, interpretation and how we can apply them on the mat and beyond. We will explore aspects of our practice and work on refining and depending our practice, exploring the philosophy to become more present and more aware. We will work on gaining deeper comfort and stability in each pose, as well as relaxing the intensity of our effort, creating steadiness and ease without tension.
Saturday, 5th October, 2:00-4:00pm – Suitable for all levels of experience except complete beginners
£25
Please note that we are unable to offer refunds on workshops if unattended. If you are unable to attend a workshop, you can pass your space on to a person of your choice. You will need to notify the studio in writing prior to the workshop.