Yoga Teacher
TRAINING
DROPPING INTO STILLNESS
RESTORATIVE, YIN & MINDFULNESS  
Restorative, Yin & Mindfulness Training | 50 Hour Yoga Teacher Training Course
This training is a specialised training for qualified yoga teachers who want to deepen their knowledge of restorative yoga, yin yoga and mindfulness and take these teachings into their classes.
It will also be an opportunity to explore and experience the benefits and subtle aspects of still practices first-hand over a period of 6 days. The training is registered with Yoga Alliance Professionals and is made up of 48 contact hours over 6 days.
The course will be in an intimate and focused environment where each participant will be able to practice their teaching skills and receive constructive feedback.

REQUIREMENTS: You must already be a 200 Hour Qualified Teacher to complete this training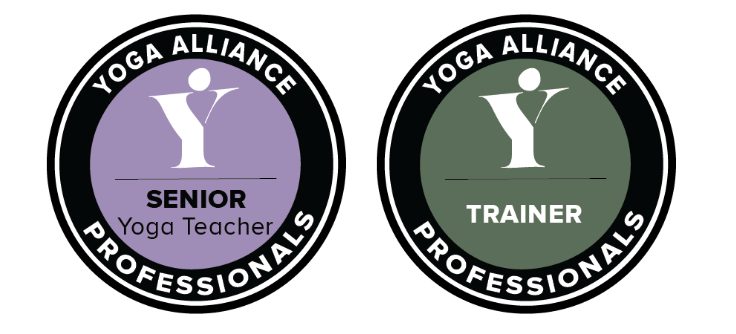 Lovely people on the course. The breadth of content – it was nice to cover all 3 areas as opposed to just one.
Course Content
The differences between yin yoga and restorative
The foundation of a yin practice
The foundation of a restorative practice
The pillars of a mindfulness practice
An overview of the Daoist energy body
The subtle body according to tantric philosophy
The benefits of still practices
How to work with common injuries and conditions
An overview of yin and restorative postures
Practicing, adapting and adjusting yin and restorative postures
Pranayama for yin and restorative
Sequencing theory and practice
Class theming and preparation
Basic principles of fascia and myofascial continuities
Student Feedback
The combination of yin, mindfulness and restorative – so nice to have a course looking at stillness holistically.
Really great training session and loved the group I trained with. Really lovely community and a very safe space held for everyone to learn and grow.
I thought the group work exercises were really great and such a nice way to get to know others on the course. It also kept my mind sharper in what was otherwise either quite passive learning or very relaxing asana! I thought Erika was a great teacher and look forward to attending her classes.
It was great to study such interesting and slow paced practices for the week and it felt lovely to get studying again in such a supported space