When:
28/01/2018 @ 2:30 pm – 5:00 pm
2018-01-28T14:30:00+00:00
2018-01-28T17:00:00+00:00
Where:
Yogiyoga
58c Allfarthing Ln
London SW18 2AJ
UK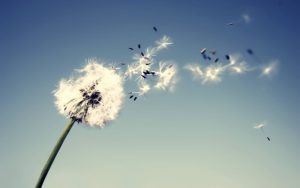 Western modernity is a time of work hard, play and exercise even harder. For some reason, here in the West we believe that to receive the benefits of physical activity we must push our bodies to the absolute limit. But sometimes, there are moments in our daily life and during our yoga practice when the mind needs to slow down, the body seeks to restore itself and we strive to reconnect with our natural breath and re-establish our balance.
This two and a half hour Mindful and restorative yoga workshop will explore diverse ways to free and restore the body and the mind from resistance and tension, on and off the yoga mat. You will learn to let go and to move through postures with ease and greater simplicity and how to influence our nervous system to approach our yoga practice more effectively, calmly and safely.
We will be using several techniques and tools such as pranayama breathing exercises, bodily and sensory meditations and visualization techniques. These will teach us awareness and concentration, self-observance and acceptance. Through thoughtful and considered practice you will learn how to hone and master each of these skills. We will work on bringing the mind and body together in a quiet harmony by utilising the classical tools of restorative, Mindful and somatic yoga. The last part of the workshop will focus on the deeply relaxing and calming practices like guided savasana and yoga Nidra.
Laurent will be there to hold space for you, to guide you and help you along your journey. Laurent's practice and teaching come from Classic Hatha Yoga and Vanda Scaravelli inspired Yoga. For years, he refined his body work and anatomy understanding with renowned teachers like John Stirk and Gary Carter. His pranayama and meditation knowledge come from the system taught by Philip Xerri in the lineage of Dr Swami Gitananda.
Only 12 spaces so do book early
Cost £35
Early bird £30 (book before December 28th)