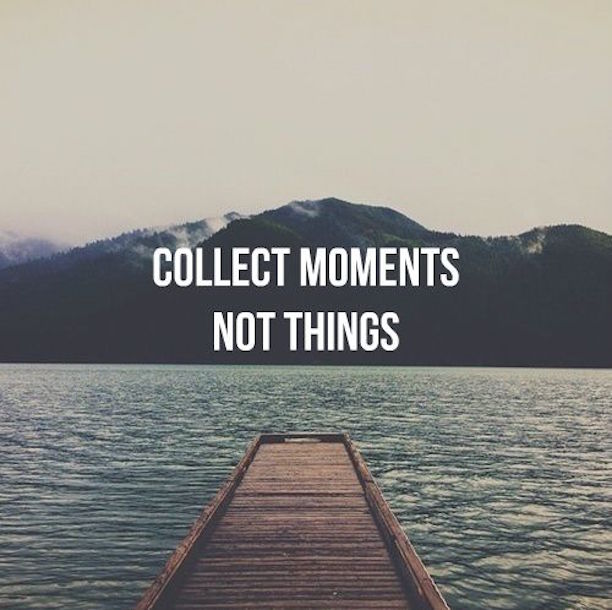 Jobs Fill Your Pockets, But What Fills Your Soul?
I write this blog while on a break in Bali, in the early hours between 2 and 5am, when the jet-lag keeps me awake. I've been spending my days reconnecting with my own practice, eating healthy food, exploring the streets of Ubud where everyone says 'hello' with a big smile on their face. It makes me think that I have left it for too long to take a break from the day-to-day business of living.
It's so easy to get sucked into the vortex of daily life; so much so that we don't see outside of it and start to develop tunnel vision. As much as a daily practice of yoga and meditation is hugely beneficial in helping us manage the stress and challenges of daily life, getting away and taking a step back is absolutely necessary at times to reset the clock and take a lens view of our lives. It is often claimed that experiences make us happy, whether it is travel, a workshop/course to learn something new or a hike close to home. We need to step out from the day to day to gain a sense of perspective and connection.
We live in a consumeristic society where we are made to believe that what will make us happy is the next purchase; a fancy sports car, an expensive watch, jewellery, make-up, botox, plastic surgery, endless amounts of clothing, etc. All this feeds into our insecurity, this constant confirmation that we are not enough just as we are. I walk through the streets here and as much as I'm sure there is much hardship, there are also many smiles.
As the year end approaches, it may be a good time to reset our priorities for the year to come. We spend so much money and time accumulating "stuff". Living in London is challenging and expensive and many just get by, but many of us end up having more than we need at least in some areas of our lives.
So what can we do to reset the clock and focus on what truly matters?
Set your priorities. Whether it's choosing experiences over objects or a new home for yourself or your family, decide what is really going to give you deep happiness, not just that instant rush or fleeting feeling until you focus on the next thing you think you need.
What do you consume that you do not need? Maybe cut out on those daily coffees or bottles of water? By making your morning coffee at home and buying a refillable water bottle you will not only be doing something better for the planet but you can attribute those funds to something worthwhile, that gym or studio you feel you can't afford or a monthly massage. A win-win situation!
Do a wardrobe clean-out and organise a clothes swap with some friends. It could be a fun social occasion and you could get a new look, without creating waste or spending money.
Do you need home improvements or gardening jobs done, a new website or tech support and do you have a spare room? Look at websites like workaway where you can swap a room for a skill. You may open up to the experience of meeting interesting people and saving money for experiences that bring you happiness, as opposed to a permanent feeling of needing more.
Find ways of getting away from the daily grind and reconnecting with nature, with yourself and with what really matters. Make this a date with yourself.
Once you have set your priorities and found ways of making them achievable, write this down, so that you can come back to it during the year and see your progress. It is so easy to fall back into old habits.
It always baffles me how we can get so side-tracked at times in what our life priorities and goals are. We want to be happy, yet we spend so much time pursuing things that ultimately make us feel empty. Where is it that we get lost? It's in that notion that we are not enough, that we need more to validate us. Yet, as I step on my mat day after day and focus on my practice, I am reminded yet again that I am enough regardless of what I own or what I achieve. I just am who I am. That does not mean that I set my goals aside, but maybe I take time to think about my core values and what it is that I can draw a sense of true long-lasting sense of fulfilment from. And I leave you with a quote from John Rohn: "Happiness is not something that you postpone for the future; it is something you design for the present." There is no time like now!