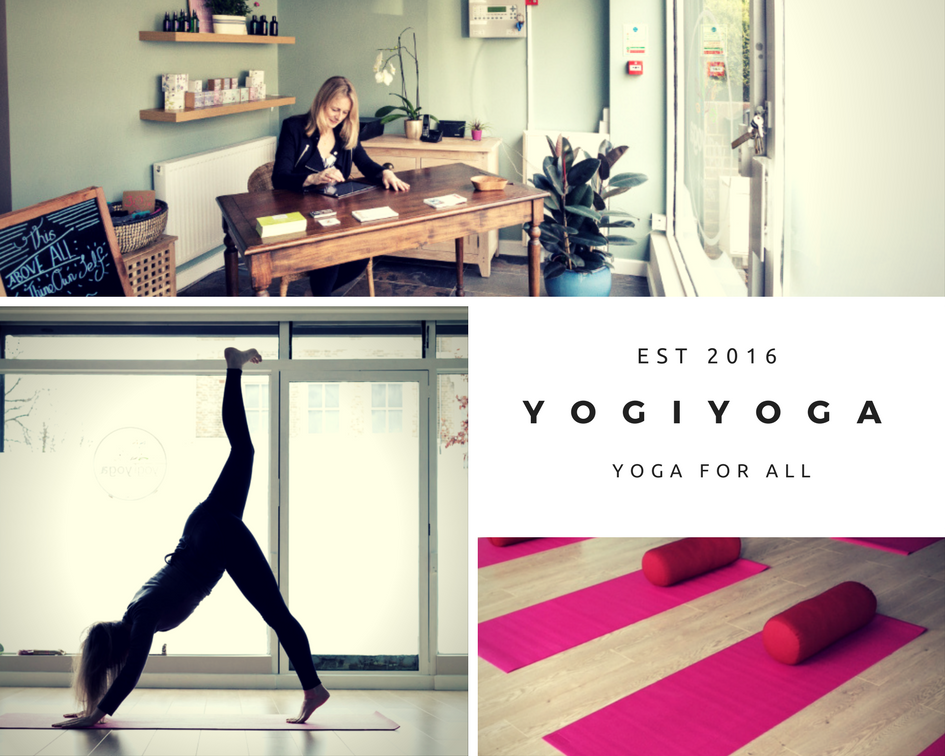 The yogiyoga studio soon turns one
As we approach the first anniversary of yogiyoga, I take time to ponder over the past year. It has been a whirlwind year whizzing by at incredible speed, deeply challenging, but at the same time incredibly gratifying. I have been able to work in the local community, to get to know the area I have lived in for so many years better and to serve the diverse people who make this wonderful part of London. So what has the first year taught me, when it comes to running one's own business, working with others and taking care of oneself? The list is endless, but I have highlighted a few points below:
You will need to be driven by love and passion for what you do. A new business is all-encompassing and absorbing. Your motivation will need to be deep and meaningful and your energy endless.
Do not expect all your friends and family to understand. Some will, some won't, but do surround yourself with a few people who are supportive as it will make such a difference. Do not get frustrated with those who maybe don't quite get it. It is hard to understand if you have not been there.
It is worth getting support from a professional to whom you can confide, whether it is a business coach, a support group or a therapist. You may have to face some of your deepest fears and the path can be solitary so do get some support. Finances will be tight so just work with what you can afford, maybe a meeting every 6-8 weeks for example.
Stay focused on your goals: purpose and mission, financial targets, growth and expansion. It is very easy to get side-tracked and veer off piste, spending hours on non-priority stuff. Have a to-do list and prioritise it in order of importance.
If you are a new local business, you may get many CVs. Go through them all even if you are not ready to hire and reply to each one individually. It is time consuming, but people do deserve a reply. Interview all those that fit the profile. Keep any CVs that may be of use in the future and ask people to reconnect. Do not just rely on your pool of connections as that is unlikely to bring in true diversity.
Allow time for self-care, whether it is an activity or a massage once in a while. Running a business is a rollercoaster, you will go through ups and downs and it is important that you take care of yourself. Here again, there is likely to be pressure on your finances, so look into free things as well, such as a walk in nature or a visit to a gallery or offer a skills swap.
Smile and remain positive, you will get through the hurdles with passion and dedication even if sometimes the path can seem dimly lit.
Embrace uncertainty. There are no guarantees of the outcome. All we can do is give what we have.
People often ask me if I would go back to what I did before and my answer is a categoric "no". Of course, we do not know what life has in store for us, but the joy and fulfilment of running one's own business and following a path that has true meaning  with all the ups and downs that it entails is irreplaceable. I wrote a previous post about the earlier stages of setting up a business, called "dream into action". Please find the link here if it is of interest.
We will be having some treats for you yogis and 'pilatis' on our birthday so do stay tuned for further announcements. With love and warm thanks for all your support over the past year, Erika.