The Shop @ Yogiyoga
We strive to build partnerships with unique businesses that have strong ethical credentials. We aim to support people and the planet and to provide you with beautiful and thoughtfully made products.

Yogiyoga Gift Vouchers
Yogiyoga gift vouchers are perfect for any occasion. Gift vouchers can be redeemed against classes, workshops and in our boutique.
Gift vouchers can be redeemed in increments of £25, £50 and £100 or for an amount of your choice.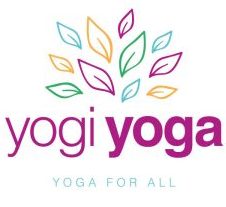 Asquith
Asquith makes eco activewear for yoga, Pilates and living in.
All Asquith collections are ethically made in our wonderful European factory. We only use the best quality, eco-friendly performance fabrics: organic cotton and bamboo. They are sustainably sourced, naturally wick away sweat and don't fade, bobble or stretch.
Our yoga and Pilates tops have been designed to stay in place during practice and our yoga pants and leggings fit and flatter all shapes and leg lengths.
Ana Heart
Ana Heart was born from @amandibgui creative will when this interior designer yogini met @anaheartayoga , her yoga teacher and mentor. Amanda is French and has lived in London for many years. She has been an interior designer for 12 years and no trend can emerge without her seeing it. She is an urban lifestyle addict, and this is visible through her architectural work and her Parisian effortless street style. She is the happy mum of 3 kids, works 12-hour days, loves her job, has a passion for fashion and has found a wonderful balance with yoga. Rachel is American, from Michigan, and lives in Miami Beach. Yogini, devoted teacher, holistic and nutrition coach with very high-standard certifications, Rachel is an expert when it comes to making women look gorgeous in their active outfits. Both young women share a vision of an ideal woman: powerful yet feminine, seducing, active, some rock, and lots of positive energy. Their lifestyles have a lot in common, but are still very different: Amanda the urban one, Rachel the zen one. Very naturally comes the will to mix up their wardrobes, and there rises the brand DNA of «Urban Peace».
Moon Tribe
DISCOVER YOUR LIGHT
Discover your light, our first collection, was inspired by the vibrant yoga communities in London and Los Angeles and has been created under the moon of the magical island of Bali and on the shores of Goa.
We have created each design to inspire us and allow us to share our conscious lifestyle as we move through our practice and our lives. Using black and white as a return to simplicity and to find balance between night and day, yin and yang. Our designs reflect our connection to the moon, honouring the mystery, our intuition as well as more subtle yogic concepts through sacred geometry.
Absolute Aromas
Absolute Aromas is one of the leading forces in aromatherapy within the UK and has a worldwide reputation for quality of product and service. They select oils from controlled, sustainable sources that have little or no negative impact on the environment. None of their products are tested on animals and all are free from GM material.
We stock a selection of Absoulute Aromas bath salts and aromatherapy accessories that allow the full benefits of aromatherapy to be enjoyed by all.
Beefayre
The idea for Beefayre was born in the foothills of Transylvania, Romania when Sharon Jervis, artist and nature lover went to meet beekeepers and study their ancient tradition of bee keeping. There she discovered a pristine environment, free from pesticides and intensive farming practices with thriving glades of healthy bees and the purest honey, pollen and propolis.From using their products and learning more about the healing properties of these wonders of the hive, Sharon and her son Sam developed a range of health and body care products. Beefayre wellbeing products are handmade in England and use the very highest quality natural ingredients, free of any petroleum by-products. Sharon's drawings create the original design and packaging for beefayre products and is inspired by the honey bee and its natural habitat.
Beefayre donate 3% profits to bee conservation and research. We rely on bees to pollinate most of our crops and with their habitat and health under considerable threat they also need our protection. Visit our Bee Conservation page for more information on the conservation projects we are involved in.