When:
01/02/2019 @ 2:00 pm – 6:00 pm
2019-02-01T14:00:00+00:00
2019-02-01T18:00:00+00:00
Where:
Yogiyoga
58c Allfarthing Ln
London SW18 2AJ
UK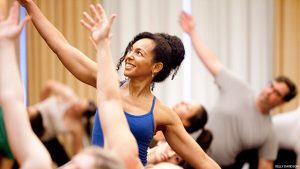 Language is a very powerful adjustment tool in yoga. There is a lot of emphasis on manual adjustments. However, language is an incredibly valuable instrument to enrich our yoga teaching. In this workshop, we will explore how you can find the capacity of enhancing your teaching through language and how to tap into that pool of words within yourself and your own practice, in order to add texture and depth to the classes you teach.
Please note that we are unable to offer refunds on workshops if unattended. If you are unable to attend a workshop, you can pass your space on to a person of your choice. You will need to notify the studio in writing prior to the workshop.