When:
02/11/2018 @ 8:00 am – 5:00 pm
2018-11-02T08:00:00+00:00
2018-11-02T17:00:00+00:00
Where:
Yogiyoga
58c Allfarthing Ln
London SW18 2AJ
UK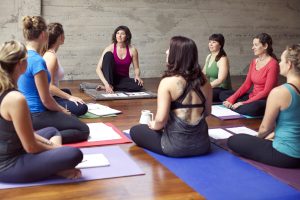 From Dream to Reality – how to make it as a financially stable yoga teacher
You've finished your teacher training – now what?! Many people come away from their teacher training full of energy and ideas to start teaching but not necessarily the practical skills of how they are going to find their space in the yoga community. This workshop is dedicated to those teachers who are struggling to reconcile being a yoga teacher with the financial and practical aspects of running a small business.Teaching yoga is a vocational path – managing the business side with the path of yoga can bring challenges. We aim to support you in finding balance on your teaching path, but at the same time finding a sustainable way of teaching with integrity and authenticity.
This comprehensive full day workshop will include talks and discussion with a chance to ask questions. It will also include a take-home planner to help you put together a yoga teaching business plan.
Topics covered include:
Teaching strengths and potential – What makes you special as a teacher?
Identifying one's potential students – Who are you looking to attract to your classes?
The different areas of teaching: group classes, privates, corporate tuition, workshops and retreats -Planning out your ideal work week.
Putting together a bio/CV – More important than you might think in the yoga world!
Business planning and visualising our teaching paths
Do you need a website? If so, how and how much is the best option for you?
Social media – How to make it work for you without losing your authenticity.
Booking and payment systems – features, benefits and costs associated with popular options.
Blogging and writing – Finding your voice through writing.
Burnout – It happens more than you think; nothing worse than a stressed out yoga teacher.
Earning a living with integrity – karma yoga and how to honour your skills and teaching.
Teaching: full-time versus part-time – what model works for you and how to move from one to the other.
Spaces are limited on this workshop – book early to avoid disappointment.
Cost: £120
Early bird: £99 (before 02 August 2018)
8 hours CPD with YAPUK
Please note that we are unable to offer refunds on workshops if unattended. If you are unable to attend a workshop, you can pass your space on to a person of your choice. You will need to notify the studio in writing prior to the workshop.