When:
01/07/2018 @ 3:00 pm – 5:00 pm
2018-07-01T15:00:00+01:00
2018-07-01T17:00:00+01:00
Where:
YogiYoga
58c Allfarthing Ln
London SW18 2AJ
UK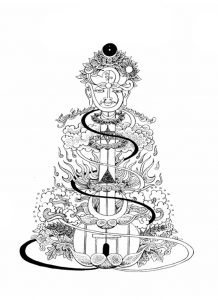 In this workshop we will be exploring breath awareness, Pranayama breath techniques and how we can use these tools to improve our overall health and wellbeing.
We will explore how we can use our breath to:
– Release tension
– Relieve anxiety
– Cope better with stress
– Increase vitality
– Achieve our fullest potential on and off the mat.
We will begin with an energising Asana practice, based on the Ashtanga method and then we will explore four different types of Pranayama breath exercises, discussing how each one effects the systems in the body. We will end with a blissful meditation and relaxation.
This workshop is suitable for everyone. Limited to 14 spaces.
£30 (£25 pounds for early bird before June 1st)