Private tuition
Private tuition is available at your home, workplace or at our studio.  Private tuition will ensure that the practice for your session is tailor-made to suit your requirements. Our teachers are happy to work on specific goals and help design a practice that will suit your requirements.  Private tuition is designed to meet your individual needs. In a private session, it is possible to work at a deeper and more individual level than in the context of a group class. It is an ideal way to deepen an existing yoga practice, start a new practice in a gentle and personalised way or for those who might have specific requirements whether they are health related or other.
Our teachers offer different styles of yoga, some more dynamic, others gentle, as well as meditation and breathing techniques. We can offer Vinyasa, Hatha, Iyengar, Yin, Restorative, Pre and postnatal private sessions at the studio or our teachers can also offer home visits.
Private Yoga Classes at Our Studio
If you would like to book a private session at the studio please email us at info@yogiyoga.co.uk or call 0203.302.6650 to book an appointment. Cost is £70 for 60 minutes.
Private Yoga Classes in Your Home
If you'd like to deepen your knowledge or work on specific areas then 1:1 tuition in your own home is a great way to accomplish your goals. Many of our teachers are happy to work with you on this basis.
Erika Shapiro offers 1:1 sessions at her private studio or at your home. She is a Senior Yoga Teacher registered with Yoga Alliance and offers Vinyasa flow, Restorative, Yin, Meditation and Mindfulness, relaxation, as well as pre and post-natal yoga. £75 for 1 hour or £345 for 5 classes at client's home.  Contact her on email here.
Yves Bouvy – Iyengar Yoga Teacher offers 90 minute sessions for £75 (+ £5 travel) in the SW London area. Contact him on email here. 
Theresa Aldridge offers 1:1 tuition in Hatha, Pregnancy or Restorative Yoga from £50/hour in the SW London area. Find out more by visiting her website Yoga Ahimsa or contact her on email here.
Youla Faita offers 1:1 Vinyasa yoga sessions starting at £65 for 60 minutes or 5 classes for £300. She offers lessons in Wandsworth Town, Putney, Richmond and Twickenham. Find out more on her website here or contact her on email here.
Debbie Payne offers 1:1 Hatha flow / Vinyasa flow / Restorative / Pregnancy yoga in the comfort of your own home (Within easy commute of London SW15) or at her home studio. The pace, focus and content would be tailored to your needs and interests so that you can get the best out of your practice. Sessions start from £60 per hour. Contact Debbie on email here.
Kim Peacock teaches  Vinyasa Flow, Hatha and meditation and charges £75 per hour.  She offers private sessions in Putney, Fulham, Richmond, Twickenham, Wandsworth, Kingston Upon Thames, Esher, Thames Ditton and Surbiton.  To find out more email her here.
Helen Skellett offers Vinyasa Flow and Hatha Flow Yoga classes at your home in Wandsworth area including Battersea, Fulham, Putney, Clapham and Balham.  Fees are £60 per hour plus any parking charges that might apply.  You can find out more about Helen on her website or email her here. 
Private Pilates Classes in Your Home
Having a private Pilates lesson can help you build confidence to be able to attend public classes, help you rehabilitate from an injury or perhaps work on achieving a specific goal.  You can book a session with one of our teachers as below.
Clarisse Roud offers 45 minute sessions for £50 or one hour for £60.  She can travel anywhere within zone 4.  Read more about Clarisse on her website here or send her an email.
Meditation & Mindfulness Classes in Your Home
Our mindfulness teacher Alexandra Taylor offers breath work, meditation, mindfulness, hypnosis, and aromatherapy with essential oils sessions in the comfort of your own home.  Fees are £45 per half hour or £65 per hour and a block booking of 5 sessions is £300.  Sessions can be tailored to meet your needs eg destress, rebalance and you can mix and match to suit.  Find out more on her website here or email Alexandra.
Yoga at work
We offer classes at the workplace. These can be offered on a one to one basis or for a group. You just need a space that can accommodate your group size, comfortable yoga clothes and your own yoga mat.
This will enable you to have a class that meets your requirements, without having to spend time getting to a dedicated yoga venue.
We also offer courses and workshops that are suitable for a work environment such as:
6-8 week beginners course
Stress management techniques
How to kick-start a mediation practice
A beginner's guide to mindfulness
Chair and desk yoga
Tension release techniques
How to cultivate a self-practice
Restorative yoga for stress and tension release
For further information and a full list of our workplace workshops please contact us.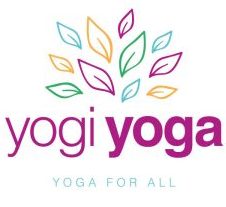 Yoga and Pilates in Wandsworth SW18.