THE HEALTHIEST LUNCH AROUND
Spring has spring! Our lunchtime classes are still the healthiest way to spend your lunch break and don't forget our partnership with Planet Organic will get you 10% off any food.
You can also take advantage of our lunchtime special with a pass valid for any of our classes between 11.45-2.30 daily (including Saturday Pilates and Yoga!)
Passes are valid for 3 months so get a jump on your spring fitness now.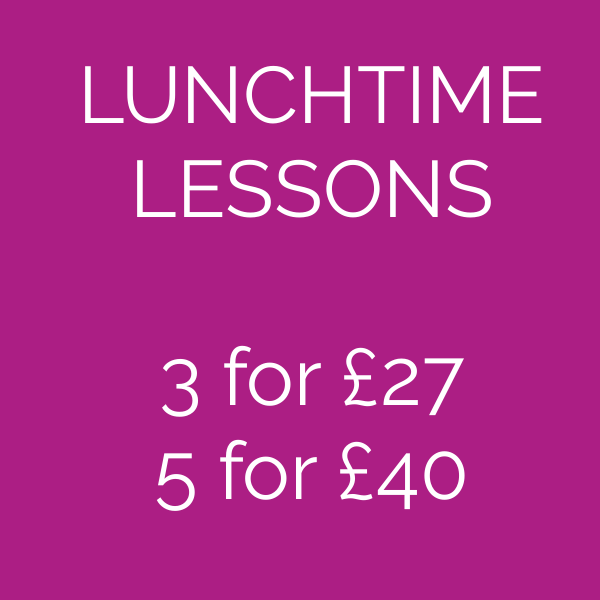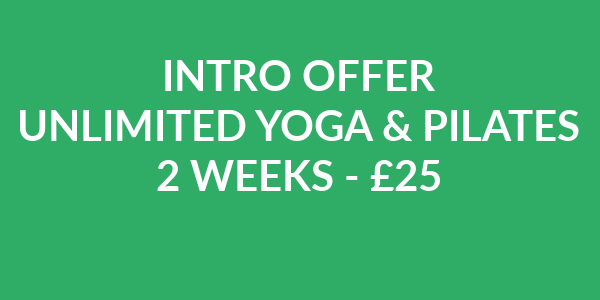 Not been to Yogiyoga before? You're in for a treat. Delicious yoga classes to make you feel good and challenging Pilates classes to make you look as good as you feel. Our dedicated teachers have all been chosen for their teaching experience and knowledge. We also look for teachers who are local – living and working in our community.
Why not come try a variety of classes with your introductory offer – 2 weeks of unlimited classes for just £25. The two week window starts from the date of your first class – which must be within 30 days of purchasing. Ready to join us? Get the offer.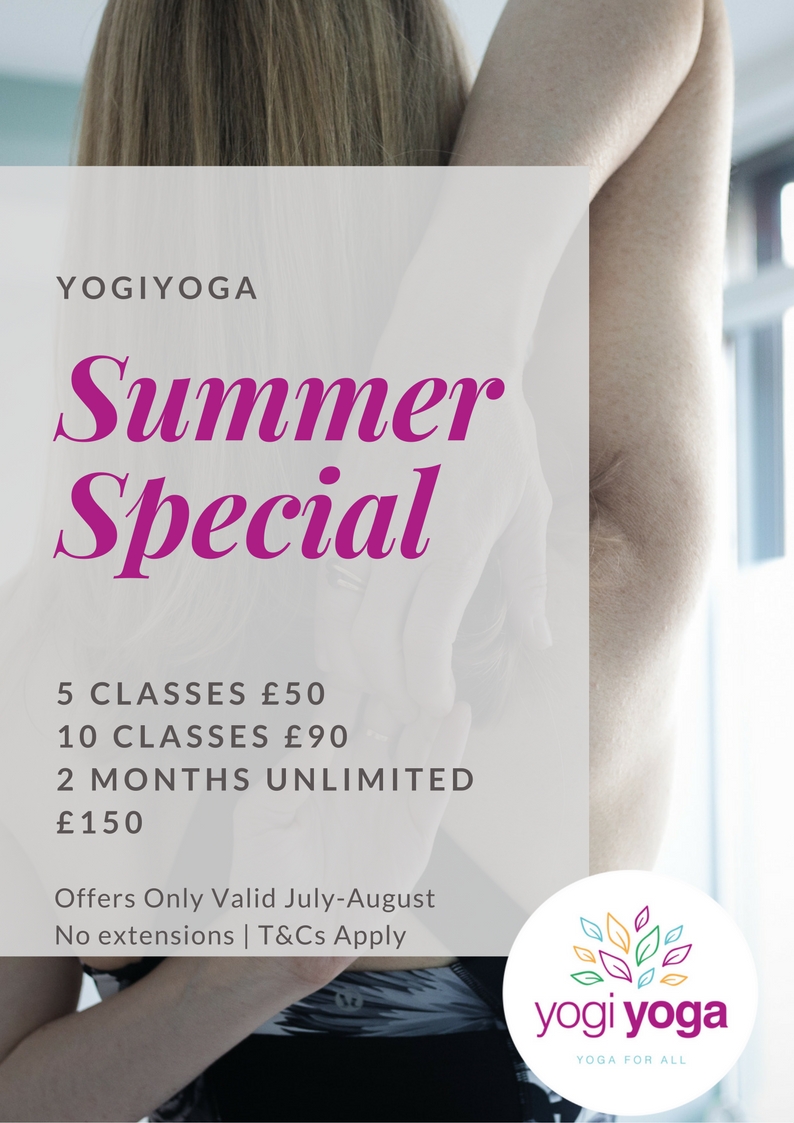 H O T  E N O U G H?
Summer has officially landed – and so has our Summertime Fun offer. Get 5 classes for just £50, 10 classes for only £90 or two months of unlimited classes for just £150. The summertime fun special starts 1 July so get yours now:
5 Classes
10 Classes
Unlimited 2 months
Terms & Conditions
5 class passes and 10 class passes will only be valid for classes from July 1st to August 31st. No extensions will be given on this offer. All classes (except workshops) are included in the offer.
The 2 month unlimited pass gives you unlimited access to all classes (except workshops) from July 1st to August 31st. No extensions will be granted and there will be no refunds or partial refunds on any of the offers above.