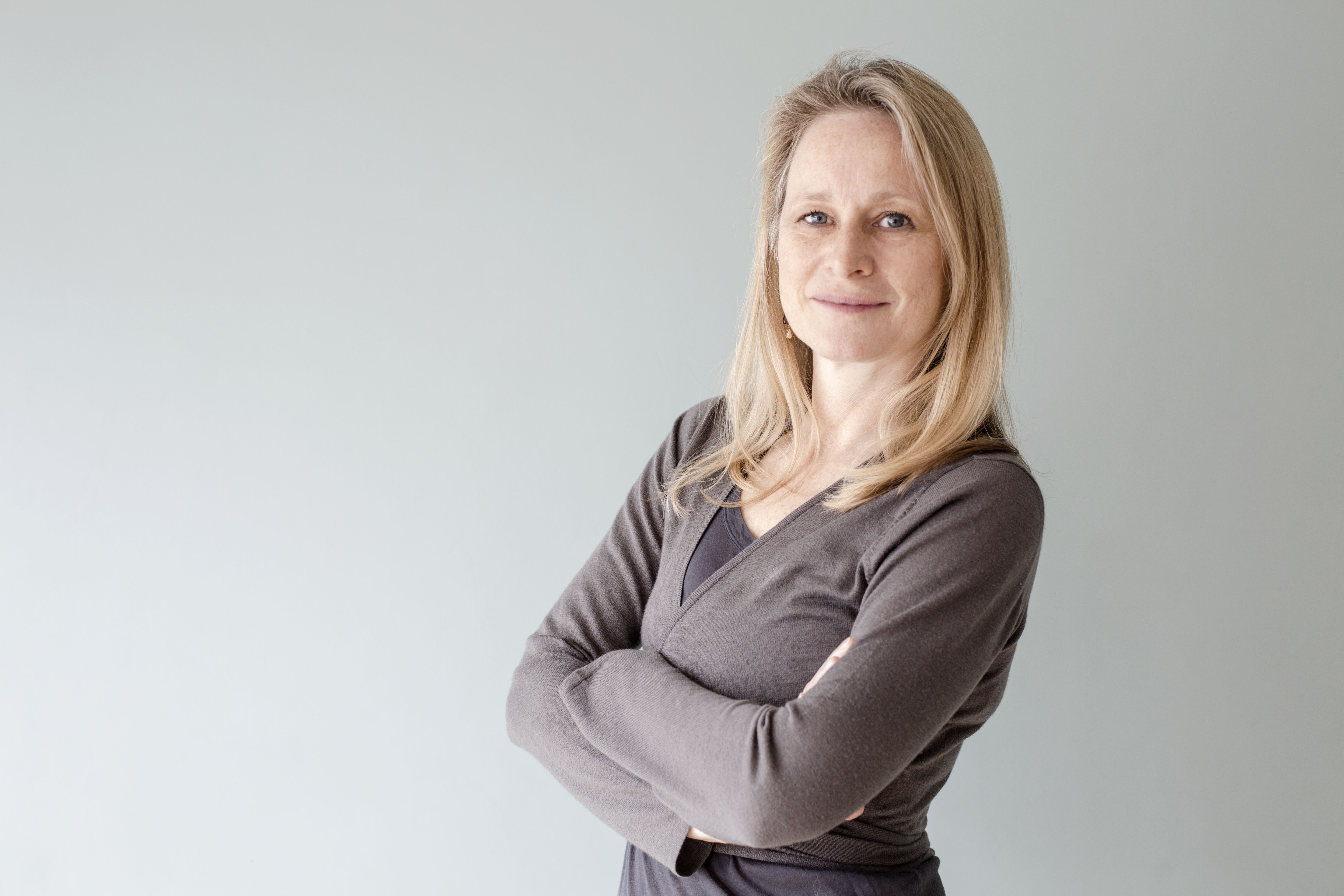 Erika Shapiro
Founder of Yogiyoga
Erika Shapiro is a Chartered Level 2 Yoga Alliance Professionals registered teacher and teaches private, group and corporate yoga, as well as workshops. She spent 20 years in the corporate world, making a career change, after qualifying as an RYT500 Yoga instructor in 2010 with AOCY. She experienced the pressures of a demanding career first hand, juggling it with being a mother of two. Yoga became a sanctuary of peace and healing during those stressful times and helped her cope much better with external pressures. She believes that we all have the potential to transform both ourselves and our lives, and consequently our relationship with those around us. Erika thrives from seeing students grow, progress and flourish from the benefits they reap from their yoga practice.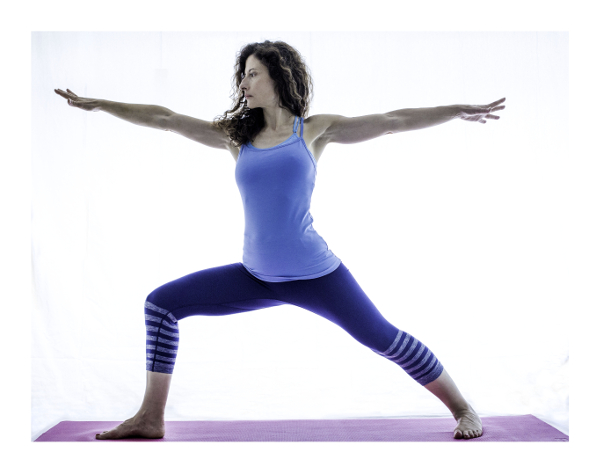 Youla Faita
Yoga Teacher
Youla started practicing in 2003. She has been a dedicated practitioner and student of Yoga ever since inspired by its healing and transformative effects. Her intention is to impart to her students the many benefits she has received through her practice on and off the mat and provide a non-dogmatic, non-judgmental space where they can develop and deepen their own practice. She teaches strong but accessible Vinyasa flow classes with emphasis on breath, alignment and creative sequencing. Youla is currently completing her advanced studies in Vinyasa Flow with Alessandra Pecorella.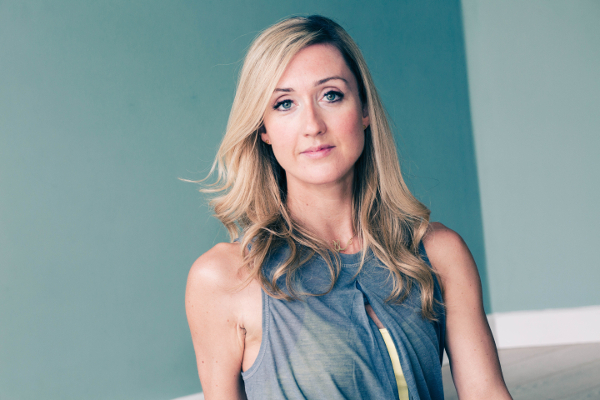 Maya Lay
Yoga Teacher
Maya's teaching career started in a classroom as a primary school teacher. She feels very lucky to have realised her true joy, which is to share the practice of yoga with others.
She first experienced the healing effects of yoga on the body and mind 15 years ago and went on to explore many different styles including vinyasa flow, Sivananda, Iyengar and Jivamukti (which she became certified in).
Her classes have a strong focus on mindfulness and moving with the breath. They include flowing sequences with an emphasis on proper alignment – so that postures are practised safely and mindfully – and end with a deep relaxation. Her classes aim to both challenge and nurture and always encourage students to cultivate a compassionate attitude towards themselves on the mat.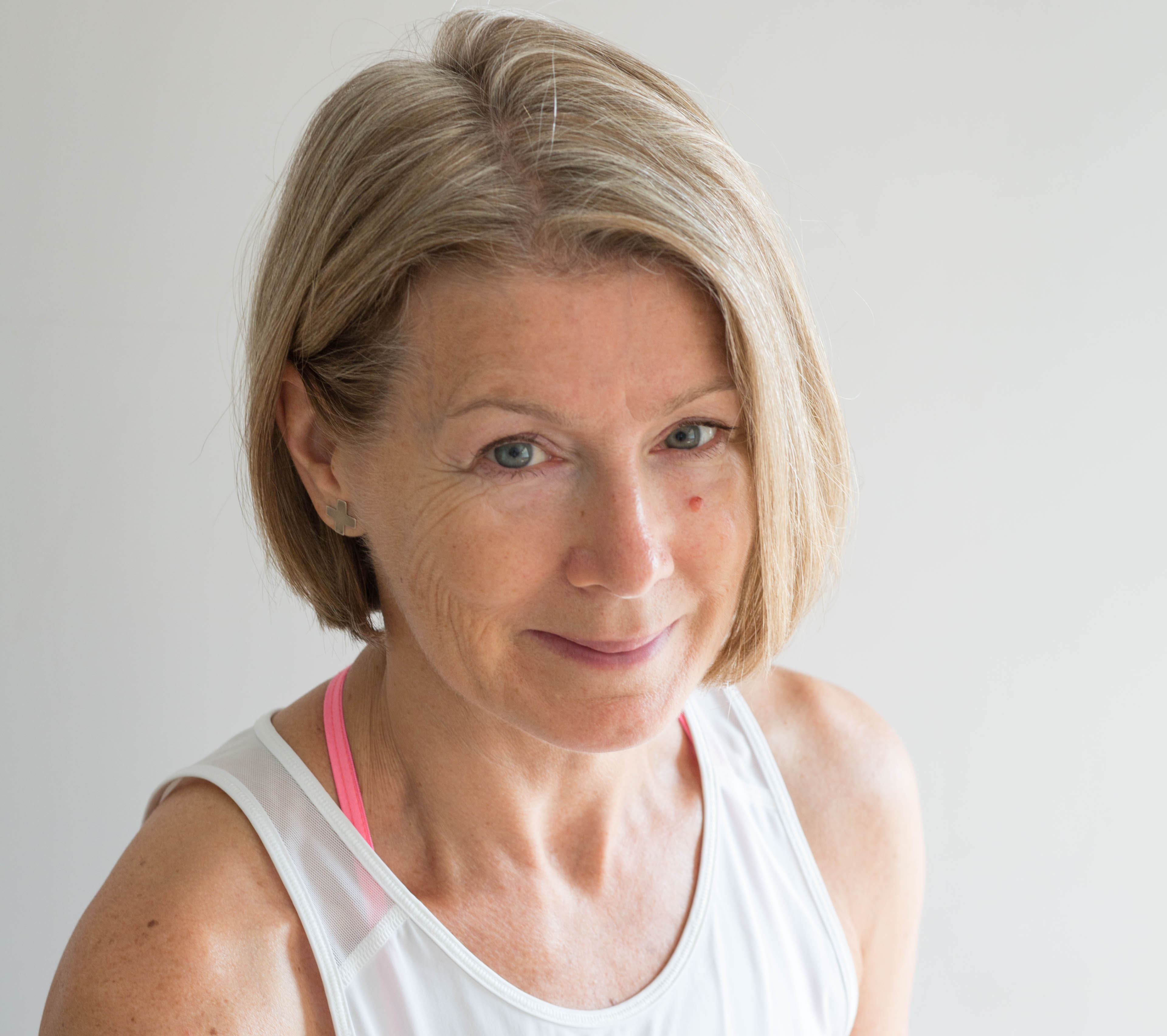 Debbie Payne
Yoga Teacher
Debbie's passion for yoga began in 2005 when she turned to yoga to help in the recovery and rehabilitation process of a back injury and started to discover and appreciate the deeper overall well-being benefits that yoga offers.
Debbie began teaching yoga in 2010 after completing her teaching diploma with Yogacampus (The Life Centre's teaching programme) and is a British Wheel of Yoga and Yoga Alliance accredited teacher. Prior to that she completed the BWY Foundation level 1. She has also trained in pregnancy yoga with Uma Dinsmore-Tali and Lisa White.
Debbie's study of yoga has been further enhanced and influenced by internationally renowned yoga teachers including Shiva Rea, Rod Stryker, Donna Farhi and Doug Keller (Yoga Therapy). And as the journey of yoga is a never ending one, her own journey and learning continues every day whether she is on or off the mat, in her teaching, from her students and from other inspirational yoga teachers.
Debbie teaches a mindful Hatha vinyasa style of yoga infused with creative flowing sequences that harmonise breath and movement to build strength, flexibility, steadiness and balance as well as deepening awareness in body and mind. She teaches with warmth and positive energy, along with a knowledge and passion to create a friendly, safe and supportive environment for her students to deepen their awareness and journey into self-enquiry. Debbie's classes are a joyful and playful exploration so that students feel healthier, stronger, lighter, energised and centred.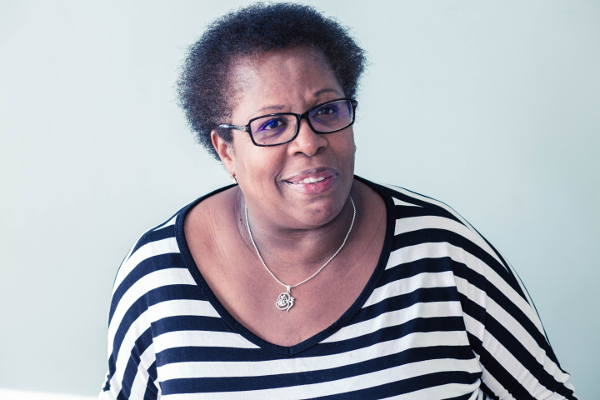 Janette Browne
Yoga Teacher
Janette began yoga as a teenager practicing at home from books and some popular TV programmes that were available at the time. Finding that a short practice could reduce anxiety & stress, build confidence and deliver a sense of well being were a revelation.
After many years studying alone, Iyengar yoga caught her attention due to its accuracy, focus on body alignment and a technical approach to stretching which Janette loved.
She was lucky enough to be accepted on the Introductory teacher training course in 1993 and after over 20 years of teaching, she is now an Intermediate Iyengar teacher.
Study and on-going training have continued through her years of teaching. Janette has studied with many of the UK's and India's senior teachers and been taught by both BKS and Geeta Iyengar in Europe and India.
Her focus is on helping people enhance their lives, support healing, promote health and gain freedom from pain on all levels including mental, emotional physical and spiritual.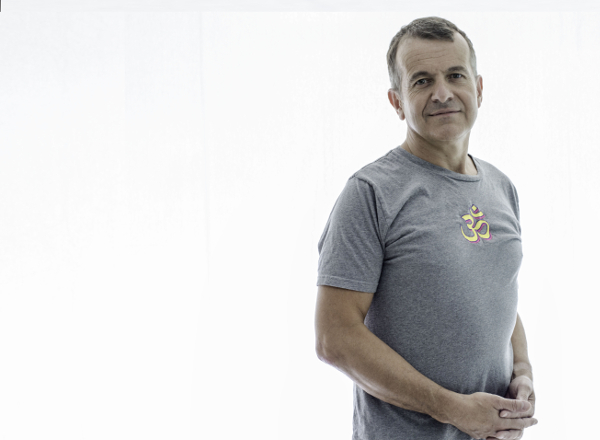 Yves Bouvy
Yoga Teacher
Yves is a classical musician who has been practising yoga for well over 20 years, and has been teaching Iyengar Yoga for the past 16 years. He has studied and continues to study with some of the most senior teachers here in the UK and in France, as well as attending masterclasses and conventions with world renowned teachers, such as Geeta Iyengar, Jawahar Bangera and Faeq Biria.
Yves was drawn initially by the quality of instruction he received from his Iyengar teacher, and felt at home with the precision, the progressive, safe and refined nature of the method which makes Iyengar Yoga the most practised form of yoga in the world. He aims to make his classes accessible yet challenging, whatever the previous experience of his students, so that it may benefit all, regardless of age, strength, flexibility, etc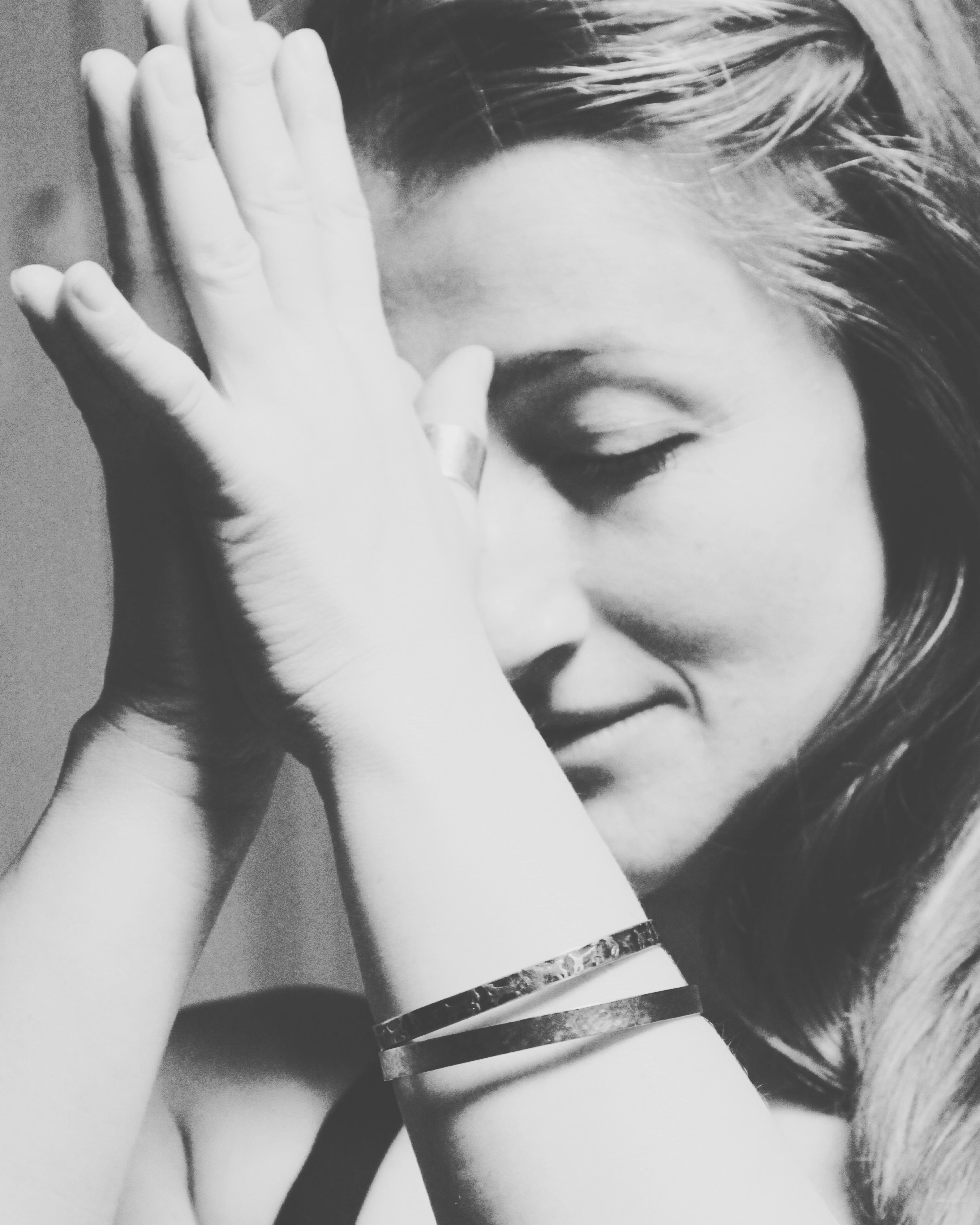 Ashka Zasada
Yoga Teacher
As a trained dancer, Ashka found solace in yoga's non competitive, non judgmental approach to practice. She has been practicing yoga for nearly a decade and trained with Yoga Campus London graduating with distinction. Ashka has been guiding and supporting students through their yoga journey for over 5 years and believes that with a right approach to practice each student can open up to the immense potential that lies within him creating a long lasting change.
In her challenging classes students explore in depth the prana/apana pattern of breathing and its energetic implications. Longer holds and full immersion in breath allow the students to build strength, flexibility and focus whilst finding physical, emotional and mental release creating stillness, openness and acceptance. Ashka encourages her students to explore their physical and emotional boundaries developing greater sense of self awareness.
Theresa Aldridge
Yoga Teacher
Theresa has been a student of yoga since 1999. The transformative effects of yoga had such a strong and positive impact on her life that she felt she wanted to share this with others and teach!
Theresa qualified as a British Wheel of Yoga teacher in 2012, training at Yogacampus in Islington. Theresa teaches Hatha yoga, a mindful and nurturing practice working on the physical postures (asanas) to develop strength and correcrt alignment, with a strong focus on breathing exercises (pranayama) to help to induce clarity of thought, tranquility and concentration. Theresa's classes also include meditation and relaxation to turn attention inward and help to calm the mind and reduce stress. Theresa qualified as a Restorative yoga teacher with Judith Hanson Lasater. Theresa's classes have a strong emphasis on awareness rather than just technique, and she helps guide students to discover their inner teacher. The classes are accessible to everyone.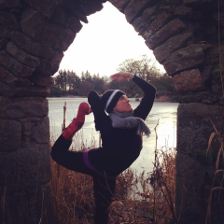 Jill Watson
Yoga Teacher
Jill has been practicing yoga for over a decade and teaching since 2012. In her own explorations with yoga she has tried many approaches, but particularly connects with Hatha Flow and Scaravelli approaches. There's a lot of focus on freedom of the spine and a steady unwinding of tension, rather than forcing the body into postures. You might not move ultra fast in these classes, but you will definitely work hard. Jill's teaching style is upbeat and enthusiastic, encouraging a little humour to allow you to be playful, and explore yoga postures without making it too serious.
Luana Galoni
Yoga Teacher
Luana began her yoga journey in 2001. She felt a natural calling to yoga and integrated Ashtanga into her daily life. Luana felt blessed to experience the profound effects of yoga, which taught her that we can overcome obstacles and achieve balance by connecting with our inner power.This led her to India in 2012 where she undertook her 200hr teacher training in Ashtanga Vinyasa and Hatha Yoga with her teacher Lalit Kumar at the Himalaya Yoga Valley School.
Luana has studied with and been inspired by many renowned yoga teachers and is currently completing her 500hr teacher training in Vinyasa Flow with Alessandra Pecorella at the Aditya Yoga School.Through yoga Luana invites people to uncover the fullness and authenticity of who we are. Her classes are challenging and dynamic within a playful and supportive atmosphere. The classes use a focus on breath to heal and detoxify the body and mind.
Luana is also a Reiki Master and has helped many clients release deep seated emotional patterns, anxiety and post traumatic shock. Luana likes to weave elements of the healing teachings into her classes.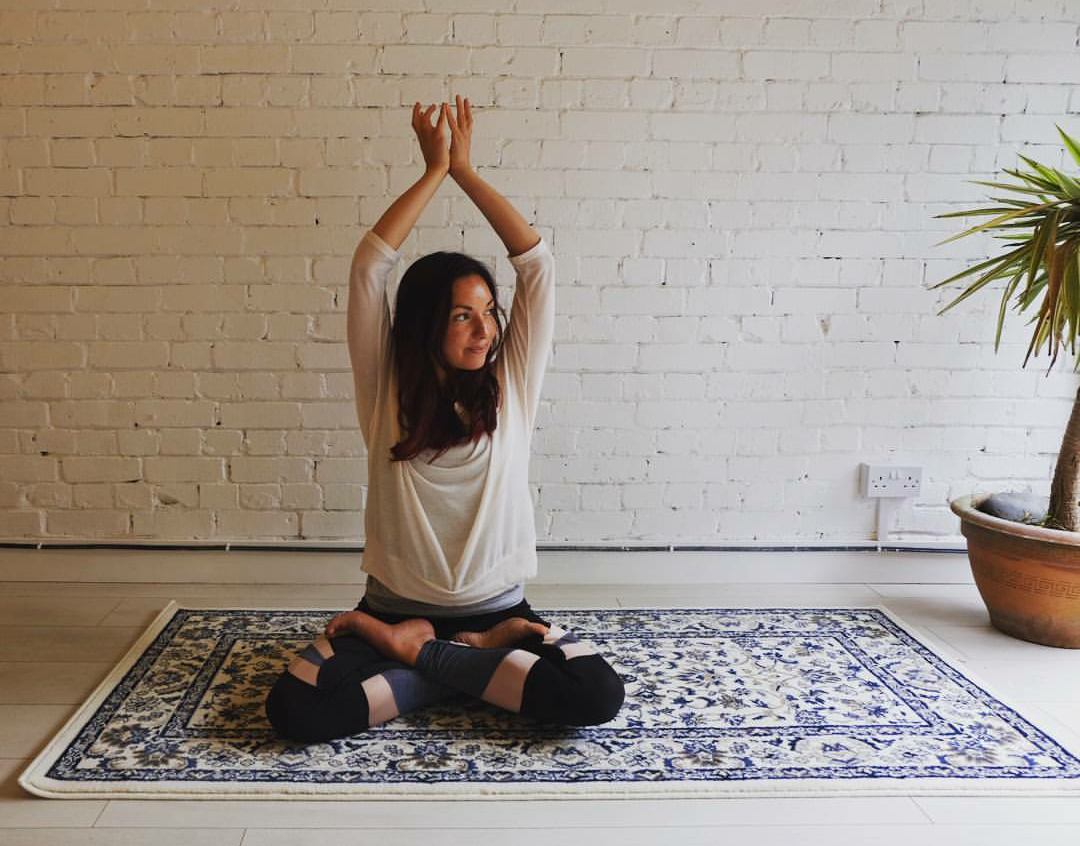 Clare Hudson
Yoga Teacher
Clare is a yoga (RYT 500) and meditation teacher based in the Earlsfield/ Wandsworth specialising in 1:1 and small group yoga and meditation sessions.
She first tried yoga in 2001, after practising gymnastics for six years. What started as a more physical and fitness orientated practice as a teenager, led her later on to explore yoga on a deeper level and develop a regular meditation practice.
Over the years, Claire has tried a variety of different styles of yoga including Sivananda, Ashtanga Vinyasa, and more restorative styles of yoga. She's also travelled to India multiple times over the last decade to practise and study yoga in Kerala, a Sivananda yoga ashram in Tamil Nadu and more recently, the holy town of Rishikesh, to complete her  500 hour Yoga Alliance accredited teacher training.
Clare is passionate about providing yoga sessions that allow you to find your own journey with yoga where you can explore who you are in the moment without judgment.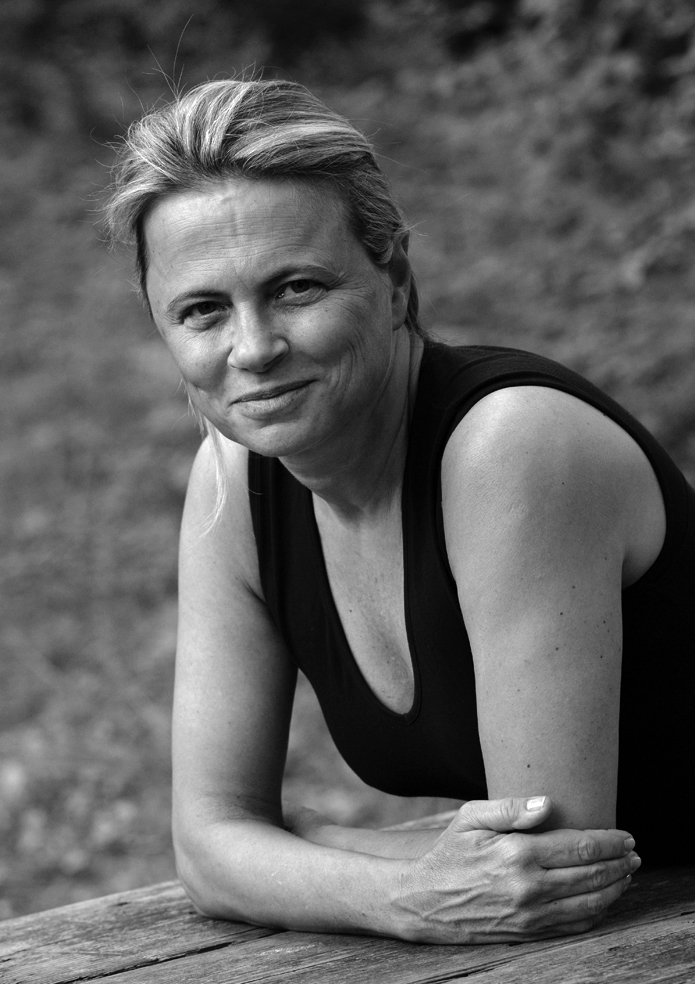 Elena Rotondi
Yoga Teacher
Elena's passion for yoga started 25 years ago when she was introduced to a Belgian disciple of André van Lysebeth and Swami Sivananda. Elena recently deepened her practice and knowledge of Yin Yoga with an Advanced Yin Teacher Training with Norman Blair and a Yin/Yang yoga and mindfulness meditation with Sarah Powers. Her teaching is deeply influenced by the Yin tradition while integrating dynamic elements coming from her Ashtanga training and a regular practice of the Vinyasa flow yoga. She likes to create gentle, flowing and restorative sequences, emphasising the meditative dimension of yoga and the subtle awareness of the body.
Her aim is to show her students that practicing yoga is part of a therapeutic path (as she learned through her own experience of illness and recovery) and leads to a healthier and happier life, despite the difficulties and often tough challenges of daily life. She teaches with commitment, empathy and has a very personal approach.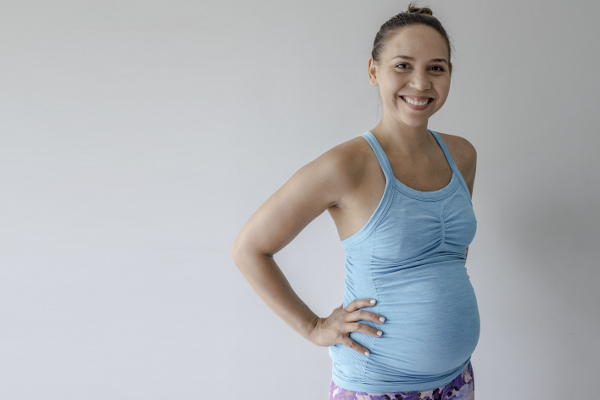 Amanda Farmer
Yoga Teacher
Amanda is a qualified Hot, Hatha, Vinyasa, Pre and Postnatal yoga teacher. Her teaching journey started in 2009 when she quit her stressful job in advertising to work at a yoga studio in Singapore. Since then she has travelled all over the world practicing, learning and teaching yoga. These days, London is her home and she is juggling being a full time mum part time yoga teaching. She is looking forward to sharing her love of yoga with you on the mat.
Yogiyoga Pilates Teachers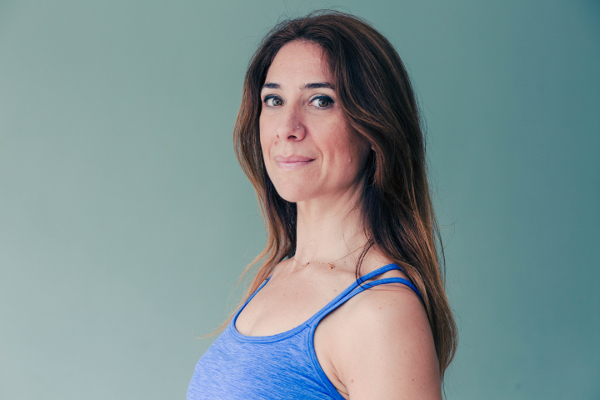 Claudia Fischer
Pilates Teacher
Claudia is a Stott Pilates Instructor (Matwork certified and Reformer trained). She is passionate about Pilates, anatomy and postural alignment and in order to offer a varied programme she uses all equipment: roller, circle, flexband, weights etc. She also teaches Power Pilates classes for added challenge. She is also specialised in postural analysis, pre and post pregnancy and works with clients with mobility restrictions.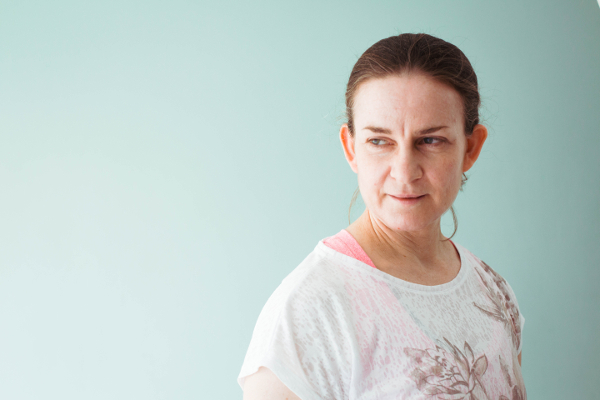 Jax Tomlinson
Pilates Teacher
Jax started practicing Pilates around 20 years ago to maintain her flexibility, but quickly fell in love with its integrated approach to movement. As well as feeling stronger from the inside out, she found that moving with awareness and concentration left her feeling calm, centered and energised at the end of each class.
She trained as an instructor with Polestar Pilates in 2012, a school founded by a physical therapist with a focus on healing through movement and integrating modern sports science to update the original approach developed by Joseph Pilates. Her training brought an appreciation of the role in Pilates in exploring existing movement habits, and understanding where restrictions and compensations have developed. That knowledge can then be used to create change and improve movement patterns, reducing wear and tear on the body to help people stay well for the long term.
Her classes have a focus on posture, good alignment and strength to help create a practice that can be taken out of the studio to support effortless movement in everyday life, sometimes using small props to provide variety, or to assist or challenge moves.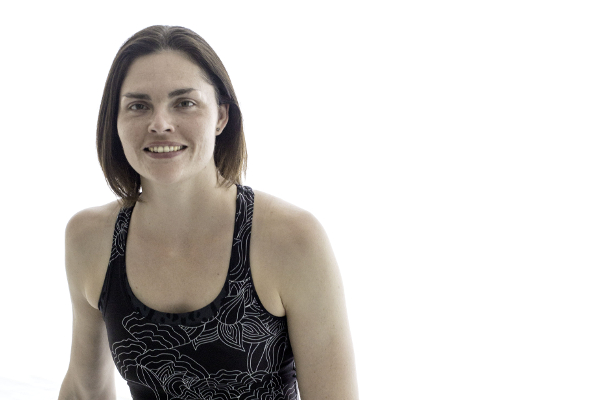 Sophie Corcoran
Pilates Teacher
Sophie started working in the health and fitness industry in 2000 and qualified as a Personal Trainer with the YMCA in 2003. Her qualifications include Cardio Fitness and Weight Training, Nutrition and Weight Management, Group Circuit Classes and Exercise for the older adult.
Being exceptionally tall she knew that she needed to be aware of her posture and protect her back so In 2016 she qualified as a Stott Pilates teacher certified in matwork using small equipment such as flex bands and balls etc. Additional Stott Pilates courses and workshops completed include: Postural Analysis, Pre and Post Natal on the Mat, Injuries and Special Populations.
Sophie genuinely loves to help people feel good and make positive lifestyle changes.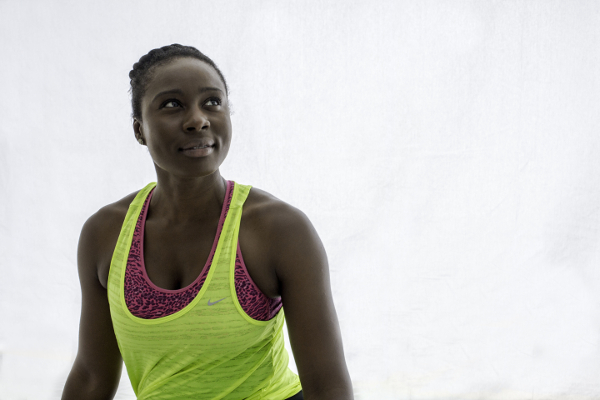 Kaysha Thomas
Pilates Teacher
Kaysha is a Nutritional Therapist and Pilates Instructor. Kaysha studied at the Institute for Optimum Nutrition, London, for four years in order to achieve her Nutritional Therapy Diploma and graduated in 2010. She decided to further develop her skill set by training with BASI Pilates UK. The thing she loves most about BASI's style of Pilates is the flow. One exercise links seamlessly into the next, this keeps the class moving at a steady pace that will give you a cardio workout alongside all the other wonderful benefits of Pilates.