When:
04/03/2018 @ 3:00 pm – 5:30 pm
2018-03-04T15:00:00+00:00
2018-03-04T17:30:00+00:00
Where:
Yogiyoga
58c Allfarthing Ln
London SW18 2AJ
UK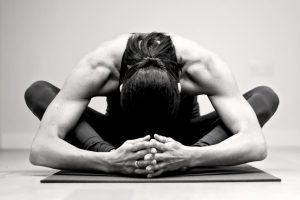 Restorative yoga offers huge benefits for balancing the nervous system and relieving stress. We do not always want or need to choose a dynamic yoga practice. There are times when a restorative practice is much more indicated. A restorative practice can easily be cultivated in the comfort of one's own home and can truly offer a sanctuary of peace and insight in a busy day to day to life. We will learn and practice a few simple postures and how to put them together in a coherent and beneficial sequence to bring a deep state of relaxation and to release body tension. This module is suitable for all, regardless of experience. The workshop is also suitable to existing yoga teachers who come from other traditions and want to gain a basic understanding of restorative yoga. Limited to 12 spaces.
35 Pounds (30 pounds early bird before February 4th 2018)
Please note that we are unable to offer refunds on workshops if unattended. If you are unable to attend a workshop, you can pass your space on to a person of your choice. You will need to notify the studio in writing prior to the workshop.