When:
09/02/2018 @ 2:00 pm – 5:30 pm
2018-02-09T14:00:00+00:00
2018-02-09T17:30:00+00:00
Where:
Yogiyoga
58c Allfarthing Ln
London SW18 2AJ
UK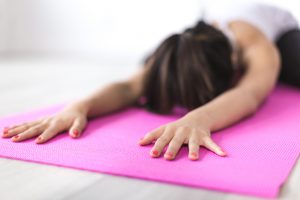 Do you feel that you are becoming depleted from your teaching and that it is hard to fit in your own self-practice on a regular basis? Does most of your self-practice go into preparing classes for your students at the expense of your own practice? Do you feel the need to master the "fancy" postures just because you are a teacher?
Yoga is a nurturing and healing practice and the same applies to us teachers. As we increase the number of classes we teach, our practice needs to change to meet our physical, mental and energetic requirements. It can be hard to find the right balance in our own practice. In this workshop, we will be exploring what a "teacher's practice" means and how to tailor our self-practice to our true needs, with love and self-care.
£40
£35 Early bird before Jan 9th 2018
Please note that we are unable to offer refunds on workshops if unattended. If you are unable to attend a workshop, you can pass your space on to a person of your choice. You will need to notify the studio in writing prior to the workshop.