When:
25/03/2018 @ 2:30 pm – 5:00 pm
2018-03-25T14:30:00+01:00
2018-03-25T17:00:00+01:00
Where:
Yogiyoga
58c Allfarthing Ln
London SW18 2AJ
UK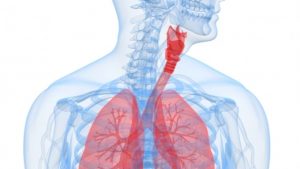 In the Sanskrit language, prana means energy, life force or breath and yama is translated as restraint or control. Pranayama is a practice that for many of us is difficult to grasp and understand. Despite this, pranayama has a very important place and should be practiced as often as possible in order to restore and maintain health and wellbeing.
Alongside asana and meditation, pranayama is a predominant facet of yoga and is often incorporated into one's practice alongside the aforementioned elements. Furthermore, pranayama is also considered to be the highest form of purification and self-discipline for the mind and the body. The physical work is essentially used to open and prepare the body to achieve an easier and more comfortable practice with advanced breathing techniques and meditative practices.
In this 2.5hour workshop, we will be gently and gradually introduced to one of the foundational steps of pranayama, 'Mahat Yoga Pranayama' or the 'Grand Yoga Breath'. Exploring 'Mahat Yoga Pranayama' will help us to expand our awareness on how to breathe effectively in the different part of our lungs and to prepare for more advanced and complicated pranayama exercises. To achieve this practice, we will be using the help of specific movements, the sensation of touch, meditation, mudras and mantras. We will be tapping into the subtle energies of our bodies and discovering our second vital body the pranayama kosha.
Laurent's practice and teaching come from Classic Hatha Yoga and Vanda Scaravelli inspired Yoga. For years, he refined his body work and anatomy understanding with renowned teachers like John Stirk and Gary Carter. His pranayama and meditation knowledge come from the system taught by Philip Xerri in the lineage of Dr Swami Gitananda.
Cost: £35
Early bird £30 (book before Feb 25th)