When:
25/02/2018 @ 2:30 pm – 5:00 pm
2018-02-25T14:30:00+00:00
2018-02-25T17:00:00+00:00
Where:
Yogiyoga
58c Allfarthing Ln
London SW18 2AJ
UK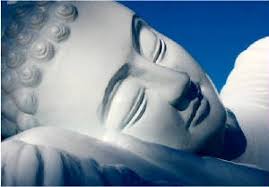 During this 2.5 hour workshop you will be introduced to Mindful Yoga and Yoga Nidra. You will learn how to bring your mind inside your body through thoughtful Yoga postures and movements, breathing exercises, visualisation techniques and different mindfulness meditations followed by a deeply relaxing session of Yoga Nidra.
There are 3 stages in Mindful Yoga: awareness, acceptance and action (listening to our bodies, accepting our limitations and moving forward by learning a mindful moving practice). Mindful Yoga will help you to ease stiff muscles and joints and use gentle awareness to move into your own practice effectively.
After practicing this calming and meditative Yoga moving practice, you will enjoy the wonderful benefits of Yoga Nidra meditation or conscious deep sleep. It is a technique in which distractions of the mind are contained and the mind is allowed to relax. It is a systematic method of inducing complete physical, mental and emotional relaxation. It is perfect for those suffering from any sleep disorders, anxiety and depression or anyone who needs some blissful chill out time.
Laurent's practice and teaching come from Classic Hatha Yoga and Vanda Scaravelli inspired Yoga. For years, he refined his body work and anatomy understanding with renowned teachers like John Stirk and Gary Carter. His pranayama and meditation knowledge come from the system taught by Philip Xerri in the lineage of Dr Swami Gitananda.
Cost: £35
Early bird £30 (book before Jan 25th)