When:
26/11/2017 @ 3:00 pm – 5:00 pm
2017-11-26T15:00:00+00:00
2017-11-26T17:00:00+00:00
Where:
Yogiyoga
53 Allfarthing Ln
London SW18 2AP
UK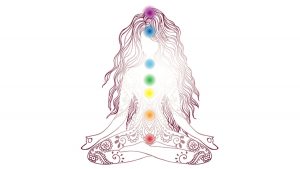 Part 2: Connection – Willpower – Vision
This session focuses on the central and upper Chakras: Anahata, Visuddha, Ajna, Sahasrara.
We will start at the heart Chakra, the energy centre that unifies the spiritual and physical energies and resonates with our emotional perceptions.
The fifth Chakra, Visuddha, resides at the throat and is associated with our ability of expression and will-power.
Ajna, the sixth Chakra, is located at the centre of the forehead and is associated with the energies of our conscious and unconscious mind forces.
The seventh Chakra, Sahasrara, resides at the crown of the head and relates to our spiritual connection.
We will start with a dynamic sequence designed to create space in the upper back and lungs and release tension in the neck, shoulders and torso. We will then move safely into a slower and precise sequence of postures that will include backbends, detoxifying rotations of the spine and modified inversions. The practice will close with a meditation session which will help us connect to the subtle layers of the upper two Chakras.
Chakras are energy centres in the body that form junctions where different aspects of our physical, emotional and energetic selves meet. When practicing specific poses and moving with intention, we can help balance those centres.
Open to all levels except complete beginners. £45 for both workshops (part 1 and 2) or £30 individually.