Nov
25
Sun
Yin and Yoga Nidra afternoon workshop with Elena Rotondi
Nov 25 @ 3:00 pm – 5:30 pm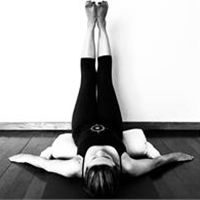 Join Elena for 2.5 hours of a blissful Yin Yoga workshop. This is a beautiful opportunity to quieten and to release.
The focus will be on energy lines that run through the body. The body will be held in yin shapes for a few minutes, supported, pampered by many props and accompanied by pranayama and meditation practices. This afternoon session will close with a 20 minutes deeply relaxing Yoga Nidra session.
£30
Early bird £25
Dec
2
Sun
Arm Balance Workshop: The secrets to balancing on your hands with Claire Alexandra
Dec 2 @ 3:00 pm – 5:30 pm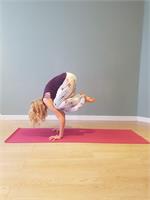 Arm balances can be quite challenging and in class we don't always have enough time to learn all the things we need to focus on to complete the pose, leaving us feeling quite frustrated at times and giving us a sense of not advancing on our journey.
Some of us find our wrists get sore or suffer from a fear of falling. In this workshop we shall focus on wrist management, perception of balance and bandhas. Where are they and how to turn them on.
Featured postures:
Bakasana (crow pose)
Koundinyasana (flying splits)
Lolasana (swinging pose) option to go to tittibhrasana (firefly)
Devaduuta Panna Asana (Fallen angel)
£30
(early bird £25 before November 2nd)