Sep
24
Sun
Unraveling the knots that bind us – Workshop with Zephyr Wildman
Sep 24 @ 3:00 pm – 5:00 pm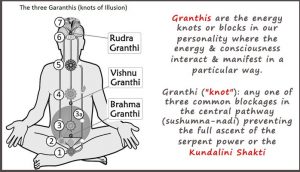 Granthis are "knots" binding the physical body and the psycho-emotional subtle body together. There are three Granthis covering 6 out of our 7 Chakras. These "knots" inhibit a healthy pranic flow of intelligence and function in these centres. Each of these Granthis are said to be the embodiment of 3 Hindu God-Heads, Brahma: The Creator, Vishnu: The Sustainer, and Rudra: The Roarer/Destroyer. Using storytelling of these archetypes we will unravel the complexity of why we get knotted up in certain areas and how to use the Yogic technology to assist in our unfolding and creating a free-flowing current towards seeking contentment, serenity and stillness.
Expect a lecture, breath-centric asana, pranayama, kriya, mudra, mantra and meditation.
All Levels.
£30.00
Nov
19
Sun
Welcome to the Gong Space: Celebrating gratitude & the present moment
Nov 19 @ 3:00 pm – 5:00 pm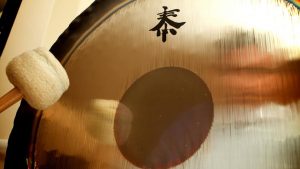 Welcome to the Gong Space: celebrating gratitude and the present moment
Join us for a 2 hour Gong workshop. This workshop is part of a series of workshops where participants can learn more about the gong space and sound healing, and journey into its meditative world. Each workshop covers a different topic and It is not required to attend previous workshops to attend each one.
The intention for this workshop is to celebrate gratitude and connect to the present moment through breath, intention and heart space. The second part will allow you to be totally immersed in our sound bath where Patricia will blend the sounds of a number of instruments (Gong, singing bowls, shruti box, shamanic drum, the voice, bells, shakers, rattles, and chimes) A deeply relaxing Sunday afternoon.
Cost: £30
Early bird: £25
!